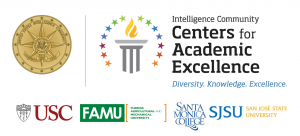 The Office for the Director of National Intelligence has designated the University of Southern California as an Intelligence Community Center for Academic Excellence (IC CAE). As an IC CAE, USC is part of a network of institutions that are recognized for their training of the next generation of diverse, technically-trained professionals for the intelligence and national security communities.

Michelle L. Povinelli, Ph.D., Gabilan Distinguished Professor of Science and Engineering and Professor of Electrical Engineering and Physics, is the USC ICCAE director. An expert in nanophotonics, Povinelli received the 2009 Army Research Office Army Research Office Young Investigator Award, among numerous other awards.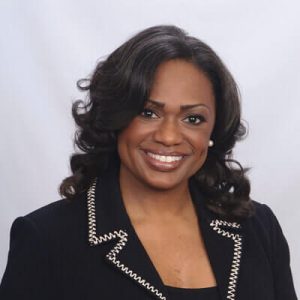 Brandi P. Jones, Ed.D., Vice Dean for Diversity and Strategic Initiatives for the USC Viterbi School of Engineering, is the co-director. A leader in  in the national engineering diversity and inclusion conversation regarding standards, benchmarks and best practices, Jones specializes in experiences of underrepresented minority students in engineering disciplines.
Serving on the USC IC CAE Faculty Advisory Board are three members of the faculty of the USC Spatial Sciences Institute (SSI): COL [R] Steven D. Fleming, Ph.D., Professor of the Practice of Spatial Sciences and the USC Institute for Creative Technologies; Michael Orosz, Ph.D., Research Associate Professor of Civil and Environmental Engineering and Spatial Sciences; and Gregory F. Treverton, Ph.D., Professor of the Practice of International Relations and Spatial Sciences.
Fleming is recognized as a world leader in human security and geospatial intelligence (HSGI). In his 30-year career with the U.S. Army, Fleming had command and staff experience in short-range air defense operations and taught as an Academy Professor at the U.S. Military Academy (West Point, New York). In addition to leading SSI's academic HSGI programs—which includes a minor, a major, a graduate certificate, and a masters programs—Fleming contributes to a robust SSI research enterprise in HSGI, which includes initiatives undertaken with the USC Institute for Creative Technologies, the university's Department of Defense-sponsored University Affiliated Research Center (UARC) working in collaboration with the U.S. Army Research Laboratory.
Orosz has over 30 years of experience is cyber-security, operational risk management, intelligent human-computer interfaces, and other domains and applications which support technologies that protect infrastructures and areas against terrorism events used in the Intelligence Community. He directs the Decision Systems Group at USC's Information Sciences Institute. Orosz and Fleming are developing a new course entitled "Seminar in Human Security, Geospatial Intelligence, and Policy Making" , funded by the Provost's Interdisciplinary Teaching Grant program.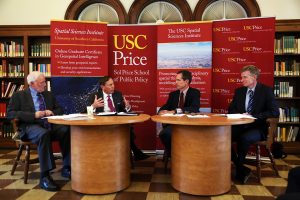 Steven D. Fleming, Ph.D. (second from right) and Michael Orosz (far right) were featured speakers at a roundtable on human security and geospatial intelligence on November 3, 2016 with International Relations Professor Steven Lamy (far left) and GEN [R] David Petraeus (second from left). 
Treverton served as chairman of the National Intelligence Council from 2014 – 2017. Prior to his service with the National Intelligence Council, Treverton directed the Center for Global Risk and Security of the RAND Corporation. He is the author of Dividing Divided States (University of Pennsylvania Press, 2014) and co-author with Wilhelm Agrell of Beyond the Great Divide: Relevance and Uncertainty in National Intelligence and Science for Policy (Oxford University Press, 2015).
"By designating the University of Southern California as a Center for Academic Excellence in the Intelligence Community, our nation's intelligence leaders have recognized the multidisciplinary strengths that our university offers in science, engineering, computer science, international relations, and public policy—disciplines that are foundational for our future intelligence community professionals," said Fleming. "The USC IC CAE brings together faculty with IC experience from across the university and will foster our ability to have more collaboration for research and teaching going forward," Fleming added.
Fleming noted, "In its first year of operation, the USC IC CAE has already organized programs that support students from USC and other institutions to learn about career opportunities in intelligence." In April 2020, the USC IC CAE presented the first annual virtual "Intellithon" that linked students with professionals in the Intelligence Community. In addition, the USC IC CAE offers the opportunity for students to become USC IC CAE Scholars. As a USC Scholar, students have access to career mentorship, can network with national security professionals, can be nominated for IC CAE internships, and participate in the annual IC CAE colloquium. Applications are due September 20, 2020.
The USC IC CAE is part of a consortium with Florida Agricultural and Mechanical University (FAMU), one of the leading historically black universities, San Jose State University, Silicon Valley's leading public university, and Santa Monica College, which is one of the community colleges that sends the largest number of transfer students to USC.
For more information, please email COL Fleming at s.fleming@usc.edu.