GRiD Program receives a 2020 USGIF Achievement Award
The United State Geospatial Intelligence Foundation has recognized the Geospatial Repository and Data Management System (GRiD) program with its 2020 Achievement Award, Military Category, for its work in providing the Department of Defense (DoD), intelligence community and geospatial community with a centralized repository for the storage, discovery, and dissemination of critical terrain and 3D data.
Prior to the GRiD program, the National System for Geospatial Intelligence (NSG) lacked a centralized mechanism for the storage and discovery of this essential content. Historically, the data was subject to local storage, limiting visibility and resulting in re-tasking collection assets for previously characterized areas, putting military personnel and equipment at risk. By partnering with the National Geospatial-Intelligence Agency (NGA) and the DoD, the GRiD program is now the community standard and enterprise solution for 3D/elevation data discovery across the NSG.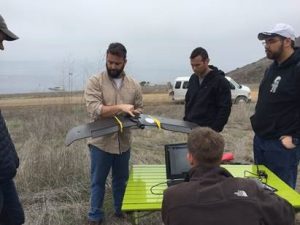 An important function of the repository is to integrate the Army's "One World Terrain" (OWT) data and products. OWT is principally a global, 3D synthetic training environment (STE) that provides troops with a high-resolution virtual world realistic enough to help them prepare for battle across the globe. The datasets developed from these efforts support many missions. In that, SSI Adjunct Assistant Professor Ryan McAlinden, senior advisor to the STE Cross Functional Team, Army Futures Command; SSI Adjunct Associate Professor Jason T. Knowles, CEO and founder of GeoAcuity; and SSI Professor of the Practice COL [R] Steven D. Fleming work closely with Kyle McCullough and a talented team of researchers at the USC Institute for Creative Technologies (ICT) Modeling and Simulation Terrain Team to create the immersive and informative 3D datasets that help warfighters and supporting elements improve performance in the OWT effort. ITC is the university's Department of Defense-sponsored University Affiliated Research Center (UARC) working in collaboration with the U.S. Army Research Laboratory.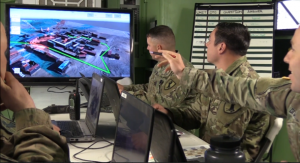 Fleming explained, "The high-resolution 3D data and models that we are working on deliver enhanced, real-world views and provide a detailed understanding of the physical environment. In the Simulation and Training Environment (STE), this allows for in-depth simulated mission rehearsal and planning with geospatial representation. Previously, terrain was considered the 'Achilles heel' of simulators because of the technological inability to produce 3D geospecific renderings quickly and cost-effectively. With currently available technologies, the entire ICT team at the University of Southern California have leveraged the embedded geo-coordinates native to the OWT's source imagery data to output spatially aware 3D datasets that were geo-referenced and aligned to the correct place in space."
Fleming added, "On behalf of my SSI and ICT colleagues, we are very proud to be part of the OWT initiative and to support the GRiD program as it deploys One World Terrain data to many customers. We congratulate David Finnegan and the GRiDs team on this well-deserved recognition."
The USGIF Awards Program annually recognizes the exceptional work of the geospatial intelligence tradecraft's outstanding individuals and organizations that push the geospatial intelligence (GEOINT) community forward. Award winners are nominated by their colleagues and selected by the USGIF Awards Subcommittee.
McAlinden, Knowles, and Fleming teach in the undergraduate and graduate Human Security and Geospatial Intelligence programs at USC. Learn more about SSI's minor in Human Security and Geospatial Intelligence, B.S in Human Security and Geospatial Intelligence, M.S. in Human Security and Geospatial Intelligence, Graduate Certificate in Geospatial Intelligence, and Graduate Certificate in Remote Sensing and Earth Observation.