Upcoming events
October 18, 2022 @ 12:30 pm - 1:30 pm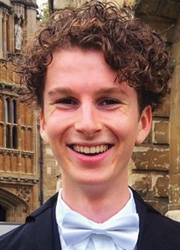 Leo Lerner, Ph.D. candidate
Wicked Problems have clumsy solutions: Three experiments in spatial knowledge production
New forms of public participatory geographic information science (PPGIS) can offer opportunities for the successful redistribution of expertise between institutional science and the affected publics of the postmodern capitalist metropolis.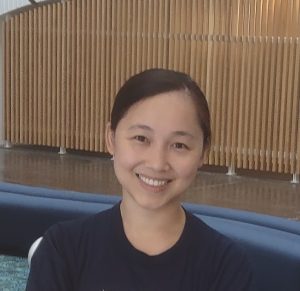 Yingyi Lin, Ph.D. candidate
Families in context: A multi-country analysis of the intersecting determinants of child health disparities
Between-family inequalities in children's health and wellbeing are well documented in the demographic literature. Less is known about how these between-family disparities vary within and across distinct familial contexts. My dissertation leverages spatial and temporal variation in familial contexts resulting from exogenous forces–including contraceptive expansion in sub-Saharan Africa and China's One-Child Policy–to offer a multi-country, multi-level analysis of the intersecting role of contextual, familial and individual forces in patterning child health and wellbeing.
---
October 25, 2022 @ 12:30 pm - 1:30 pm

Michelle Livings, Ph.D. candidate, Population, Health and Place
Contextual influences on adolescent mental health: Stressors and coping factors
Adolescents' mental health has worsened in recent decades, raising questions of the societal forces related to this trend. My dissertation seeks to offer a contextualized understanding of the seemingly individualized experiences of adolescent depressive and anxiety symptoms. Specifically, I use data from the Fragile Families and Child Wellbeing Study to examine how adolescents' neighborhood, school and family contexts intersect to influence adolescent mental health over time, and whether individual characteristics influence these processes.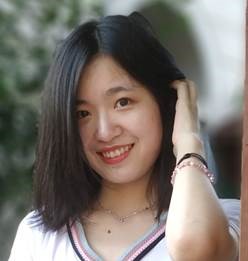 Mengya Xu, Ph.D. candidate, Population, Health and Place
Food Access in Los Angeles County: The Role of the Food environment, Transportation Modalities, Activity Space and Time
My dissertation aims to map food access and understand the complexity of the food environment in Los Angeles County more comprehensively using the concept of a ''15-minute city'' as the basic geographic unit of analysis. This work also seeks to highlight food access challenges in terms of different transportation modalities (e.g., walking, public transit and driving) and mobility that affects which types of stores people actually visit to access food.
---
October 26, 2022 @ 3:00 pm - 4:00 pm

Learn tips for preparing your resume from SSI staff and faculty
---
October 26, 2022 @ 4:00 pm - 5:00 pm

Interested in learning about the core concepts of geodesign as they are applied to achieve sustainability in rural China?
Global geodesign expert Dr. Guoping Huang is leading a five-week Maymester course during which students have the opportunity work intensively with the interdisciplinary faculty, visiting scholars and practitioners at the Turenscape Academy, a world-class institution for designer and planners, for ten days in the picturesque village of Xixinan in rural Anhui Province, China, to develop rural planning projects that aim to achieve UN's Sustainable Development Goals. The projects will draw upon sustainable planning and policy, people and place, landscape planning, and geospatial technologies.
Excursions to nearby UNESCO world heritage sites, including HuiZhou and the Yellow Mountain, are included in the program.
After three days of independent travel, students will regroup and wrap up the program in the bustling city of Shanghai, where they will visit Tongji University to present their geodesign projects as well as their findings and reflections.
The program will start on Tuesday, May 16, 2023 and will conclude in Shanghai on Thursday, June 15, 2023. The exact itinerary is subject to change as the travel protocols in China continue to evolve.
This course is open to all USC undergraduates of any major; there are no prerequisites. Applications are due on Saturday, December 3, 2022.
For more information and to apply, please contact Dr. Huang at guopingh@usc.edu.
---
Annual Events