Our Mission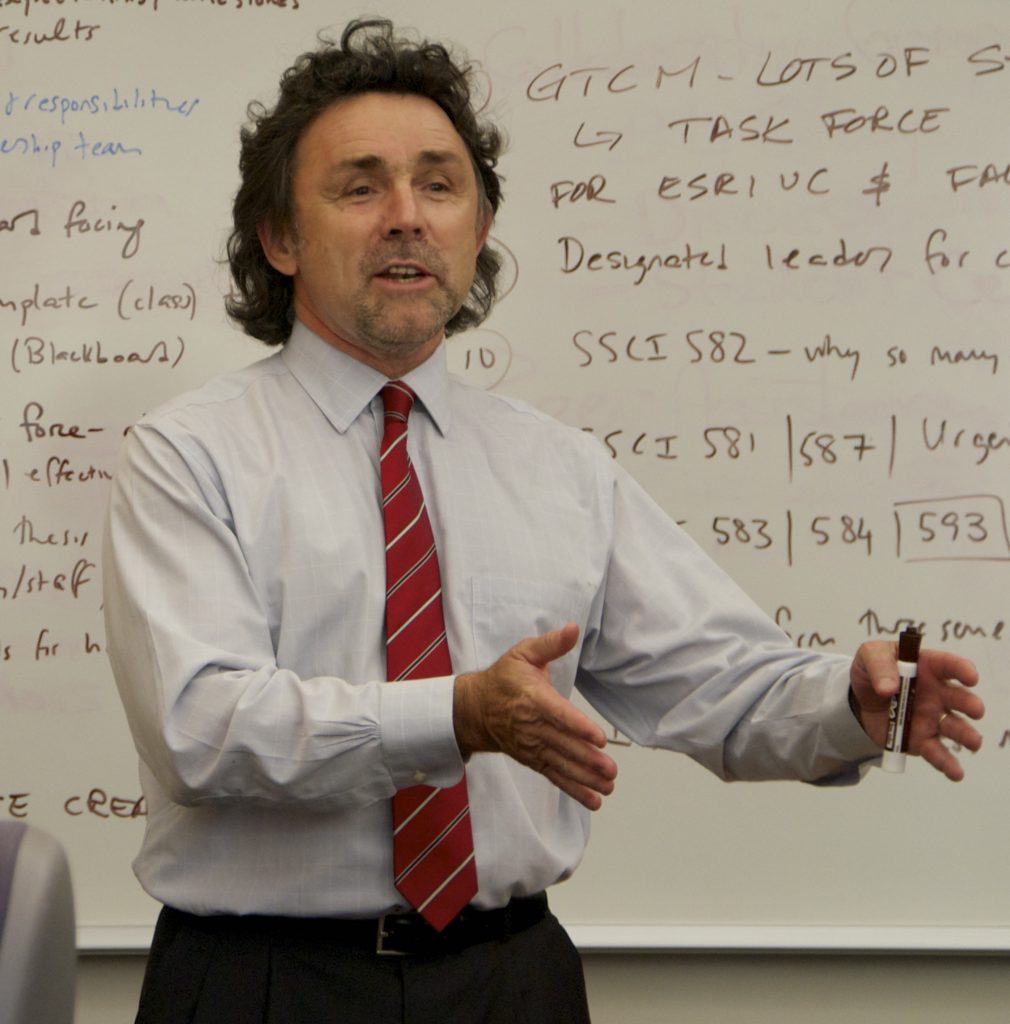 At the Spatial Sciences Institute's 2010 inaugural address, Esri founder Jack Dangermond articulated the importance of approaching the world through the spatial lens. He said,
Today our world has a lot of problems to solve that we face in almost every discipline — environmental climate change, designing more livable cities, ending poverty and hunger — almost all of it has to do with a spatial dimension.
The power and importance of spatial thinking and digital geography is what the USC Spatial Sciences Institute is all about.
As front-line researchers and educators, we are dedicated to deploying the power of:
people, place, and time;
information as maps;
environmental sustainability and human well-being; and
actionable research and informed decision-making.
We collaborate with a cross-cutting array of researchers, businesses, non-profits, NGOs, and other entities from a wide range of disciplines and industries to analyze, model, and visualize location-based data.
Through our innovative undergraduate programs – minors in GIS and Sustainability Science, Human Security and Geospatial Intelligence, and Spatial Studies and majors in GeoDesign, Global GeoDesign, and Human Security and Geospatial Intelligence – masters programs in Geographic Information Science and Technology, Human Security and Geospatial Intelligence,  Spatial Data Science, and Spatial Economics and Data Analysis, and doctoral programs in Spatial Analytics and Population, Health & Place, we develop the next generation of spatial thinkers, empowering them with capabilities to help address global challenges.
Members of our internationally-recognized faculty contribute to the rapidly-evolving body of geospatial knowledge.
Join with us as we plumb the depths of data to bring out the compelling stories in search of solutions, answers and decisions for a more sustainable and healthy planet.
With kind regards,
John P. Wilson
Founding Director, Spatial Sciences Institute
Co-Director, Measurement and Modeling Core, Southern California Health Sciences Research Center
Professor, Department of Sociology, Dornsife College of Letters, Arts and Sciences; School of Architecture; Departments of Civil & Environmental Engineering and Computer Science, Viterbi School of Engineering; and Department of Population and Public Health Sciences, Keck School of Medicine of USC
Visiting Professor, Institute for Geographical Sciences and Natural Resources, Chinese Academy of Sciences
Editor, Transactions in GIS