Contribute to a more secure world
At every turn, global security is under threat. Today's world needs multi-faceted individuals to develop and implement creative and effective policies that address complex challenges such as environmental vulnerability, public health crises, food and resource scarcity, regional conflict, cyber attacks and other natural and manmade causes of human insecurity.
With a USC Master of Arts in Global Security Studies, you can be a professional on the frontline of improving international relations and achieving a global civil society.
Applications for Fall 2024:

Opens on Wednesday, August 2, 2023.
The deadline to apply is Friday, June 7, 2024.
The GSEC Program
The USC M.A. in Global Security Studies (GSEC) is an innovative full-time two-year residential program that prepares individuals for careers in public service, the private sector or the nongovernmental organization (NGO) arena.
Required courses and units: 9 courses | 40 total units

Entry term: Fall Semester

Time to degree: 5 semesters

Modality: residential/in-person, USC University Park campus, Los Angeles, CA, USA, and in internship locations around the world
Meet Students of our Global Security Studies Masters Program
Why USC
USC's interdisciplinary strengths
The USC M.A. Global Security Studies program leverages the interdisciplinary strengths of four world-class entities at the University of Southern California:
Students will work with faculty from these prestigious units who are leading scholars and practitioners in the disciplines that are foundational to global security issues.
Distinctive curriculum
Hallmarks of the USC GSEC program are the emphases on active learning and developing technical and "soft" skills that will help graduates stand out in the workforce. Threaded throughout the curriculum are opportunities to develop competencies in the acquisition and analysis of testimony and geolocated data.
Choice of three concentrations
Students have the advantage of being part of a class cohort as well as concentrating in one of three areas:
Intelligence and Security;
Global Security and Humanitarian Intervention; or
Environmental Security
Global Security Studies Curriculum Overview

Year 1:

Students develop a grounding in the human impacts from socio-political and environmental crises as they embark in the GSEC course sequence through case study analysis. In the SSCI course sequence, students gain experience in cutting-edge geospatial analytical methodologies and technologies that support policy research, analysis and recommendations.

During the summer semester bridging the first and second year of the program, students participate in a practicum that includes a problems-based learning policy (PBL) exercise, followed by an eight-week full-time internship. The internship options are identified by the program faculty and staff, and include organizations with long-standing relationships with the USC Shoah Foundation, the USC Dornsife Washington, DC Program, and the Vrije Universiteit Brussels. During the practicum, students will identify a policy issue of interest and will begin framing recommendations for addressing that policy issue.

Year 2:

In the second-year fall semester, students build upon the policy foundation and skills mastered in their first-year courses and the summer practicum experience and delve more deeply into one of three concentration areas with faculty experts by their concentration.

As students complete their spatial sciences sequence in the second-year spring semester, they also prepare and present a policy report on their identified policy issue in the final Global Security Studies course GSEC 530. This policy report will include a comprehensive review of related existing literature and current research and will offer possible policy prescriptions aimed at mitigating the impact of the problem explored.
Course Plan

Year 1

Fall Semester

A survey of theories and challenges relating to international relation and security studies broadly defined from WWI to present conflicts including human, environmental and economic concepts.

The unique characteristics and importance of spatial information as they relate to the evolving science, technology, and applications of Geographic Information Systems.

Year 1

Spring Semester

Major theoretical approaches to the study of war; focus is on recent issues in security studies.

The relationship between human security (population growth, urbanization, conflict) and disasters, both man-made and natural, where complex emergencies are impactful to human populations.

Year 1

Summer Semester

Immersion in an off-site internship coupled with a problem-based learning component in policy implementation under faculty direction [being approved as of AY 22-23].

YEAR 2

Fall Semester: choice of:

Concentration in Intelligence and Security

Introduction to and overview of transnational organized crime; its effects on international security, political, social and economic development of countries around the world.

Exploration of how intelligence affects global security and the formation and implementation of foreign and security policy [being approved as of AY 22-23].

Concentration in Global Security and Intervention


Explore causes of human security threats, challenges to state sovereignty and actions to address failed states, conflicts and protect people through humanitarian intervention.

Explores competing conceptions of human rights, whether human rights are universal, problems of enforcement and the role of human rights in foreign policy.

Concentration in Environmental Security


Students will develop advanced skills to address complex environmental issues that society faces today. Different approaches for studying environmental processes and resources will be examined.

Introduces students to the central issues, concepts, and theories in environmental law and policy and analyzes present environmental laws and regulations.

Year 2

Spring Semester

Analysis of the consequences of genocide and mass violence on human security and individual well-being and an exploration of processes to address mass atrocities [being approved as of AY 22-23].

Principles of remote sensing, satellite systems, and role of remote sensing data in GIS applications.
Learning Objectives
The program academic goals are that upon completing this program, students will have developed the ability to:
apply major theoretical approaches of global governance, conflict resolution and human security to specific policy areas, such as national intelligence, transnational crime, environmental security, humanitarian intervention, and global human rights;
critically evaluate the impact of natural and manmade threats to human populations through the use of testimonies, spatial analysis and geospatial visualization methodologies;
understand the work of a key organization in the global security community through an internship experience; and
develop briefing and presentation skills necessary for professionals at the forefront of policy change.[/blockquote]
Meet Our Faculty
Throughout the program, students will work with faculty and advisors from the Faculty Program Board, which includes individuals with distinguished careers and expertise in international relations, national security, geospatial intelligence, and policy: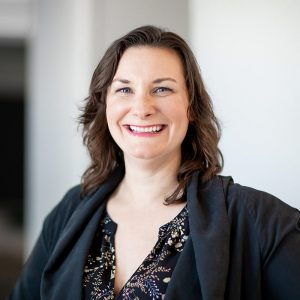 Amy Carnes, Ph.D., Program Manager, Development and Protocol, USC Shoah Foundation: human rights education and advocacy; Holocaust/genocide studies; formerly with Human Rights Watch; ­­­­­­­­­­­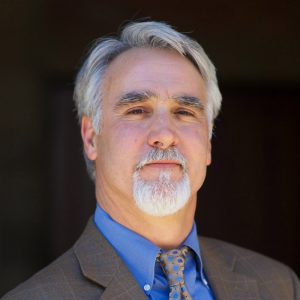 Robert English, Ph.D., Associate Professor of International Relations, Slavic Languages and Literature and Environmental Studies: international foreign policy and defense analysis and regional studies of Russia, the former USSR and Eastern Europe; former policy analyst for the U.S. Department of Defense and the Committee for National Security;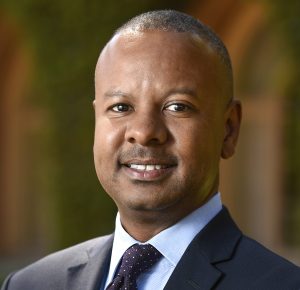 Jeffrey Fields, Ph.D., Associate Professor of the Practice of International Relations, Director, USC Dornsife Washington, DC Program: American foreign policy, diplomacy, and international security; former senior advisor and political-military analyst with the U.S. Department of Defense and foreign affairs officer with the U.S. Department of State;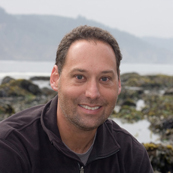 David W. Ginsburg, Ph.D., Professor (Teaching) of Environmental Studies: organization and dynamics of natural communities; marine ecology;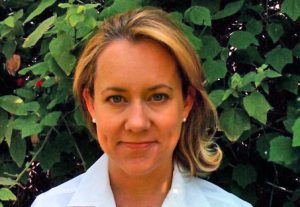 Lyn Boyd-Judson, Ph.D., CEO and Co-Chair, Oxford Initiative for Global Ethics and Human Rights and Executive Director, Global Women's Narratives Project: global human rights and strategic moral diplomacy; former Oxford UNESCO Chair for Global Humanities and Ethics;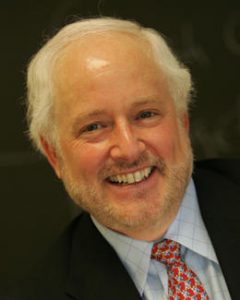 Steven L. Lamy, Ph.D., Professor Emeritus of International Relations and Spatial Sciences: international relations theory; foreign policy analysis; European regional studies; author, Introduction to Global Politics (Oxford University Press, sixth ed., 2021);

Laura C. Loyola, Ph.D., Assistant Professor (Teaching) of Spatial Sciences, Spatial Sciences Institute: spatial analysis and modeling; behavioral ecology and conservation; human security and disaster management;
Badema Pitic, Ph.D., Head of Research Services, USC Shoah Foundation: music, memory, and politics in the aftermath of war and genocide in Bosnia-Herzegovina;

Darren M. Ruddell, Ph.D., Associate Professor (Teaching) of Spatial Sciences, Spatial Sciences Institute: urban sustainability and resiliency; human-environment interaction; former Peace Corps volunteer in Cameroon; human security and disaster management;

Elisabeth Sedano, Ph.D., Assistant Professor (Teaching) of Spatial Sciences, Spatial Sciences Institute: spatial analysis and modeling; urban geography; volunteer geographic information;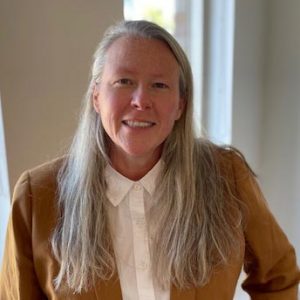 Kori Street, Ph.D., Interim Executive Director of the Shoah Foundation: preservation and educational use of Holocaust survivor testimonies and the role of testimony in addressing the history of mass violence; problem-based learning; integration of information literacy into the classroom;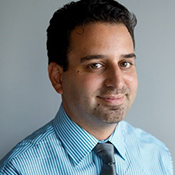 Steve Swerdlow, Esq., Associate Professor of the Practice of Political Science and International Relations: human rights; US foreign policy; the former Soviet Union; former Senior Central Asia researcher at Human Rights Watch;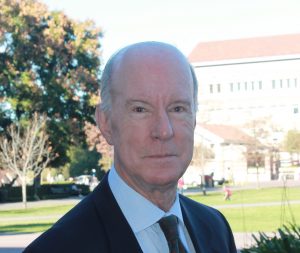 Gregory F. Treverton, Ph.D., Professor of the Practice of Political Science and International Relations and Spatial Sciences: US foreign policy; national intelligence; chairman of the National Intelligence Council (2014-2017); author, Dividing Divided States; and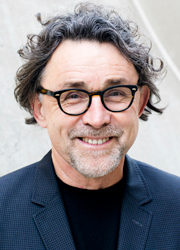 John P. Wilson, Ph.D., Professor of Sociology, Spatial Sciences, Architecture, Civil and Environmental Engineering, Computer Science, and Preventive Medicine, Spatial Sciences Institute: environmental modeling; sustainability and human well-being; author, Environmental Applications of Digital Terrain Modeling.
Application Criteria
Requirements:
An undergraduate degree in social sciences or related field (such as international relations, political science, public policy, environmental science, geographic information science, regional studies, applied mathematics or economics);
A cumulative minimum undergraduate GPA of 3.0;
A minimum of one letter of recommendation from an academic reference who can speak to the applicant's ability to succeed in a multidisciplinary graduate program;
A statement of purpose; and
A CV/resume.
International applicants will need to provide official and valid TOEFL/IELTS/PTE scores as required by the USC Graduate Programs Admissions office.
The GRE is not required.
Optional:
Applicants may, but are not required to, provide other material, such as a writing sample or a portfolio of work, relevant to their objectives in studying in the USC GSEC program.

USC Progressive Degree Options
Outstanding USC undergraduates with majors in BA Political Science, BA International Relations, BA Environmental Studies, and BS Human Security and Geospatial Intelligence may apply their undergraduate coursework towards the MA Global Security Studies degree requirements under an approved progressive degree path, with an expedited admissions process, no admissions application fee, completing the MA GSEC degree with only one additional academic year.
Learn More
Contact Dairon Caro, admissions specialist, at dcaro@usc.edu for more information and for assistance in applying today.