April 28, 2022 @ 4:00 pm - 5:00 pm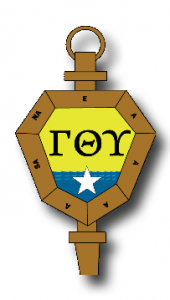 Founded in 1928, the international geographic honor society Gamma Theta Upsilon (GTU) aims to further professional interest in geography, to strengthen student and professional training through academic experiences, to encourage student research of high quality, and to encourage members to apply geographic knowledge and skills in service to humankind.
In 2018, the Spatial Sciences Institute established the GTU Nu Theta chapter at USC and welcomed our inaugural class of GTU members. Over the past three years, more than one hundred outstanding USC students have been inducted into this prestigious organization and our Nu Theta chapter has been recognized as an honors chapter in 2019-2021. To be eligible for this distinction, students must meet a high level of academic achievement and are nominated by faculty and staff.
Please join the USC Nu Theta Chapter of Gamma Theta Upsilon, the international geographical honor society, as this year's inductees are officially initiated into the GTU society and receive their certificates of membership.
This year's inductees have been sent an email invitation to the induction ceremony. To RSVP please refer to the email invitation.  Please direct questions to Monica Pan, Academic Programs Director, at monicap@usc.edu.
Location: Taper Hall (THH) – Room 101
Date/Time: Thursday, April 28, 2022 at 4 pm (PT)
Learn more about the USC Nu Theta GTU Chapter here.
---
Date/Time
April 28, 2022 @ 4:00 pm - 5:00 pm