April 29, 2021 @ 4:00 pm - 5:00 pm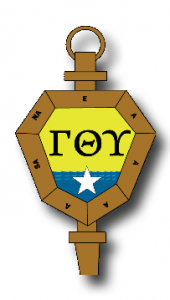 Please join the USC Nu Theta Chapter of Gamma Theta Upsilon, the international geographical honor society, as this year's inductees are officially inducted into the GTU society in the virtual ceremony.
Family and friends welcome!
Location: Zoom Room
RSVP to Ken Watson, Academic Programs Director, Spatial Sciences Institute,  at watsonke@usc.edu.
Learn more about the USC Nu Theta GTU Chapter here.
---
Date/Time
April 29, 2021 @ 4:00 pm - 5:00 pm