The Spatial Sciences Institute (SSI) of the University of Southern California Dornsife College of Letters, Arts and Sciences has announced that Dan Accordino, Joan Lee and Yocelyn Piña are the SSI 2020-2021 Geodesign Fellows.
As participants in the SSI Geodesign Fellows Program, Accordino, Lee and Piña will work together in the Fall 2020, Spring 2021, and Summer 2021 semesters as a multi-disciplinary team using spatial information to improve the lives of people in specific places, planning as a framework for collective action and design as a force for good. Under the direction of Dr. John P. Wilson, SSI founding director and professor, this year's fellows will work with RETHINKHOUSING LA, a consortium that is developing small-scale housing with services for the homeless on sites within the City of Los Angeles that would not support conventional development.
Meet the '20-'21 Geodesign Fellows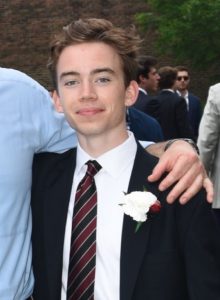 Accordino, from Shaker Heights, Ohio, is a junior in the five-year Bachelor of Architecture degree program with minors in real estate development and computer programming.
He conducted real estate market analysis as an intern with Smythe Property Advisors.  As a Strnad Fellow, Accordino completed a master plan to revitalize an underserved commercial node in Cleveland Heights, Ohio.
At USC, he has been active in Spark SC, the USC Troy Camp, the Trojan Real Estate Association and the USC Architecture Guild.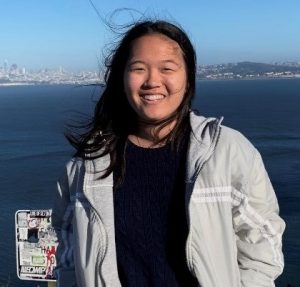 Lee is a junior from Los Alamitos, California, majoring in Urban Studies and Planning and minoring in Spatial Studies. Over the summer, she interned with the City of Los Angeles's Sustainable Development Goals Leadership Academy, where she helped create an equitable street asset investment process for StreetsLA. This year, she will serve on the Roosevelt Institute's national leadership as the West New Chapter Coordinator. She also will serve as the director of operations for the USC branch. At USC, Lee holds leadership positions for the Undergraduate Planning at Price, the Institute of Transportation Engineers, and the Student Coalition of Asian Pacific Empowerment. In her free time, she enjoys biking, baking and listening to music.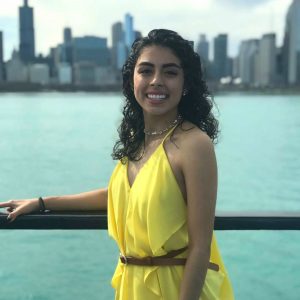 A sophomore from Chicago, Illinois, Piña is a B.S. in GeoDesign student with interests in environmental sustainability, urban agriculture and socio-economic diversity.
She has been an artist lab intern with the Art Institute of Chicago, an ecology and genetics research intern with the Chicago Botanic Garden and a robotics/research scientist intern with Columbia College.
In July 2019, she was part of a community service project with National Geographic working with community members to restore historical architecture in Morocco.
Wilson said, "We congratulate Dan, Joan and Yocelyn on being selected by an SSI leadership committee for this honor. Throughout the competitive application process, they stood out as individuals who have the educational and technical backgrounds to contribute to the RETHINKHOUSING LA project. They also have the personal commitment to help in solving homelessness which is one of society's most vexing issues."
The '20-'21 Geodesign Fellows Project
Lehrer Architects LA and a convenor of the RETHINKHOUSING LA consortium, said, "We are excited to have this opportunity to work with such a talented team of students at the USC Spatial Sciences Institute. Their capabilities to bring the power of geospatial analysis and visualization will help us communicate the importance and efficacy of RETHINKHOUSING LA's approach to housing the homeless to community leaders and other key stakeholders."
Wilson added, "This past year with the inaugural Geodesign Fellows, we have been working to improve air quality and livability in densely-populated areas of Los Angeles near high-traffic areas through implementation of transit malls, people-first streets and 'superblocks.' This is an urban design concept that reduces vehicular traffic in favor of increased pedestrian access, open space and streetscape amenities. The opportunity to bring geodesign innovations to the development of housing and services for the homeless is another great project for the Geodesign Fellows."
"I am incredibly honored to be named a Geodesign Fellow," said Accordino, "and I can't wait to get started." Lee concurred: "I'm extremely eager and honored to be a part of this fellowship, through which I hope to work towards making LA livable for the most vulnerable Angelenos." "Working to help address the homeless crisis is one step forward to the kind of work I would like to do to benefit society," said Piña.
Learn more
To learn more about the SSI Geodesign Program, visit https://spatial.usc.edu/geodesign-fellows-program/ or contact Susan Kamei, SSI managing director, at kamei@usc.edu.
Applications for the '21-'22 Geodesign Fellows Program will open in early spring 2021.