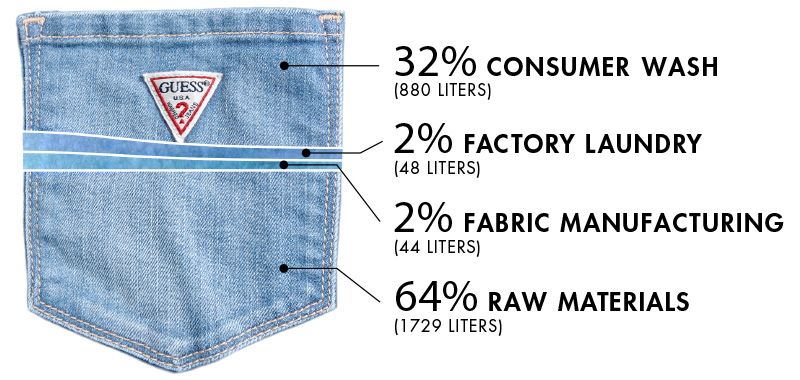 Ethically sourced apparel is becoming increasingly important to consumers. And in a world facing severe challenges from climate change and water scarcity, the apparel industry is making efforts to measure, report and reduce the environmental impacts from the clothing we wear with carbon and water footprints - even with blue jeans.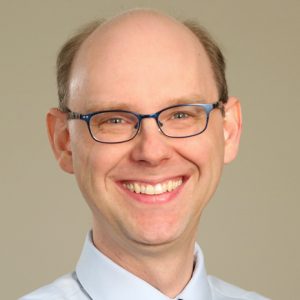 According to Robert O. Vos, Ph.D., assistant professor (teaching) and director of graduate studies with the USC Spatial Sciences Institute, too often these efforts fail to account for the places where materials for fabrics are produced. This is especially the case when determining water footprints in which water scarcity overlays on complex supply chains. When water-intensive apparel products like blue jeans are produced in arid places and shipped to global markets, the burdens of making the products fall on these arid places.
Working with Guess?, Inc., a major global apparel and lifestyle brand, Vos brought the power of geospatial analysis to measure a spatially explicit water footprint for its complex denim supply chain. In his study, Vos produced an estimate of the total water used in producing blue jeans that takes into account the extent of irrigation in the cotton supply chain. He also points out "hot spots" in the supply chain – places where physical scarcity of water intersects with water-intensive processes of production. This analysis forms the foundation for a strategy to reduce water impacts throughout the Guess?, Inc. supply chain.
The work was recently published in a special issue of Case Studies in the Environment co-edited by SSI faculty Jennifer M. Bernstein, Ph.D. and Karen K. Kemp, Ph.D.  According to Bernstein, "This issue presents Vos's case study and others to demonstrate various ways in which spatial analysis can be effectively used to address a myriad of environmental challenges."
Vos uses his article on the spatially explicit water footprint of blue jeans as a teaching case to show students in SSI's course "SSCI 265Lg: The Water Planet" and in his "ISE 576 Industrial Ecology" course how companies can bring geospatial expertise into corporate sustainability programs. Vos also covers issues of social responsibility for sustainability in his popular "SSCI 165Lgw: Sustainability Science in the City" General Education course. "This case study not only provides insight into generic life cycle assessment, but also into how that assessment can be enhanced by adding the spatial component," added Bernstein.
Learn more about the research of the USC Spatial Sciences Institute faculty at https://spatial.usc.edu/about-us/faculty/.