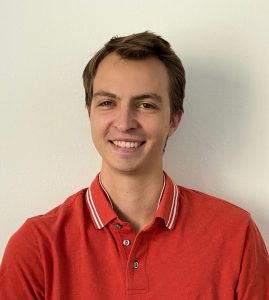 Alexander Matta is a progressive degree student completing his Bachelor of Science in GeoDesign and Master of Science in Spatial Economics and Data Analysis (SEDA) at the University of Southern California's Spatial Sciences Institute.
Having always been interested in design but also desiring something more technical, Alexander became involved in geographic information science (GIS) during his first year at USC. As an undergraduate student, he worked with a local collaborative in his class to prevent green gentrification from a new low-income housing project. He has used GIS software to construct models, conduct site suitability analyses and form plans.
While finishing his undergraduate degree, Alexander is continuing his studies in GIS with a greater focus on economics in the M.S. in Spatial Economics and Data Analysis program at USC.  In his first year in the SEDA master's program, he has studied the correlation between socioeconomic differences and flight arrival paths into airports in Los Angeles County.
After graduation, Alexander is most interested in applying GIS technology to the aviation industry.