Johanna Avelar and Lois Park in the Spatial Science Institute's Population, Health, and Place doctoral program have been awarded scholarships by the International Cartographic Association (ICA) and the US National Committee to the ICA to attend and present at the 2019 International Cartographic Conference (ICC) in Tokyo, Japan this summer.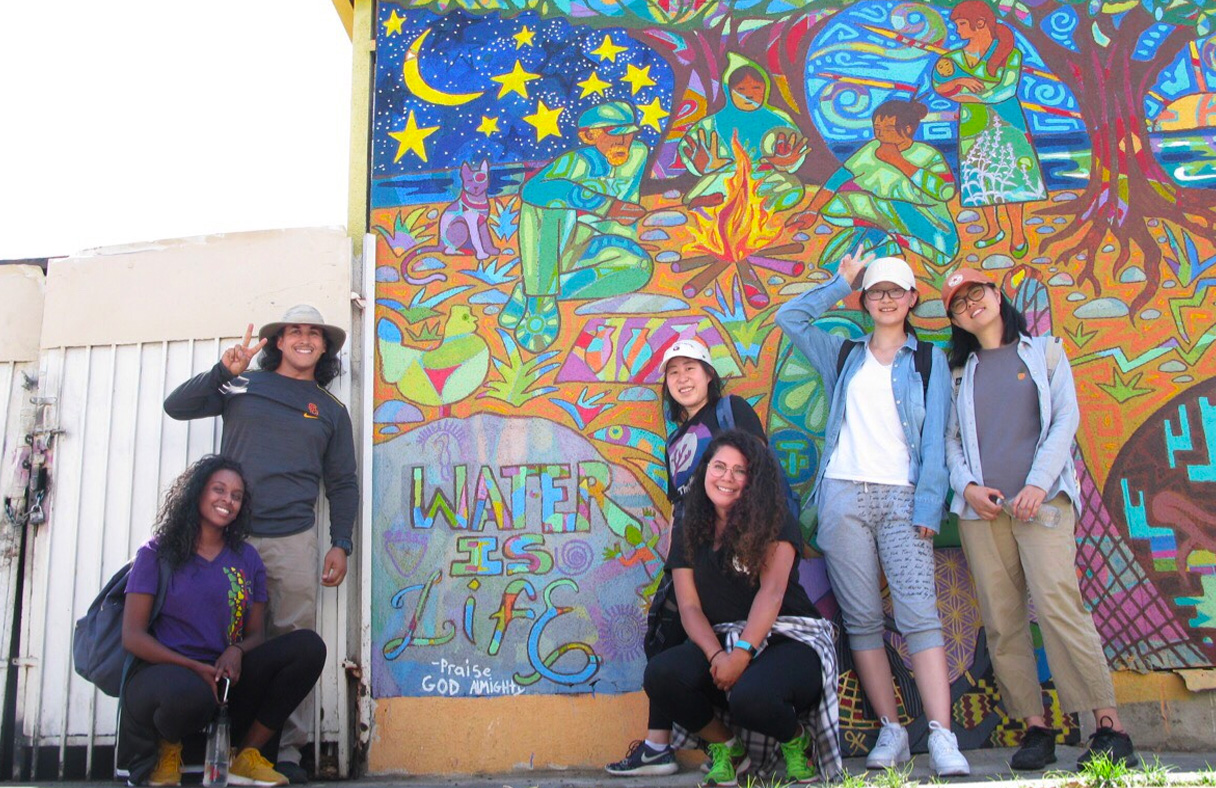 Avelar's presentation will be on Los Angeles homelessness and the right to water, sanitation, and hygiene. She is a Ph.D. candidate in her third year.
Park, a second-year student, will present on subnational estimates of health in low- and middle-income countries: a geospatial approach with kriging and raster analysis.
Dr. Yao-Yi Chiang, Associate Professor (Research) with the Spatial Sciences Institute, is the co-advisor of Avelar and Park, and said, "I am very happy to see this result and that the Spatial Sciences Institute will have a strong presence at this year's ICC."
The ICC is taking place from July 15 – 20, 2019 and will be held at the National Museum of Emerging Science and Innovation, located in the Tokyo Bay area. The conference provides opportunities for the exchange of ideas and collaboration among colleagues from academia, government and industry on the latest innovations and developments in mapping techniques, technological advancements and current research in cartography and GIScience.
Avelar said, "The study that I will be presenting in Tokyo examines homelessness in a different lens and explores the idea that basic necessities such as drinking water, sanitation, and hygiene (or WaSH for short) could be an immediate intervention needed to better address this crisis. Water is something we seldom think about on a daily basis because to the general population, we have easy access by turning on the tap or when flushing a toilet from our homes/apartments. But to a person experiencing homelessness, access to drinking water is based on donations and access to a bathroom is the sidewalk of a street or a bucket inside their tent. Given the deprivation and marginalization that homeless people encounter on a daily basis and the lack of data available around this issue, I am excited to communicate these preliminary findings at this conference. Because we need to deepen the conversation around these issues and collaborate to find more sustainable and equitable solutions to reduce homelessness across our cities. I am also humbled because I will be able to present work that I am very passionate about and that it is relevant across the globe. The homelessness crisis is not only affecting cities like Los Angeles or San Francisco, but it is also affecting cities like Mumbai, Sao Paulo, and Mexico City, to name a few."
The ICC also will be a meaningful experience for Park. She said, "I am excited to have the opportunity to present my research and receive feedback in a large professional forum and am privileged to be supported by the both the ICA and the US National Committee to the ICA to present at ICC 2019. My goal coming into the Population, Health, and Place program was to explore various applications of spatial analysis methods to health data in low-and middle-income countries. The work being presented in Tokyo is motivated by the challenges faced by decision-makers who desire to make data-driven decisions at local levels, but face the limitation of having broadly aggregated estimates of health. The ICA has been an advocate for the importance of maps and GIScience in advancing the Sustainable Development Goals (SDGs) agenda so I'm excited that my work has found such a relevant platform.
Dr. Robert Vos, Assistant Professor (Teaching) of Spatial Sciences and Director of Graduate Studies, added his congratulations. Vos said, "We are very proud of the work that Johanna and Lois are already doing at the intersection of demography, human well-being, and spatiotemporal considerations. We are excited for them that they have this professional opportunity to present at this prestigious conference and look forward to how their experience at ICC will further their research."
As they prepare for their Tokyo experience, Avelar and Park agree: "Dr. Chiang is a wonderful mentor and this opportunity we owe it to him and the constant encouragement that we receive from him. We are in disbelief and undoubtedly grateful for this opportunity and the generosity of both the ICA and ICC."
For more information about the Spatial Sciences Institute doctoral program in Population, Health and Place and its educational programs and research in geohealth, please visit spatial.usc.edu.