John P. Wilson, Ph.D., Professor and Founding Director of the USC Spatial Sciences Institute, has announced the appointment of three new full-time faculty members.
"We are so pleased to have Professors Guoping Huang, Yi Qi and Diana Ter-Ghazaryan joining us," said Susan H. Kamei, managing director of the USC Spatial Sciences Institute. "Each of them is bringing expertise that will strengthen our growing academic programs and research initiatives. We especially look forward to their contributions to our programs in geodesign, spatial data science, human security and geospatial intelligence and geospatial technologies. In addition to their interdisciplinary research accomplishment, they are all student-oriented educators. We know our undergraduate, masters, and doctoral students are in store for wonderful experiences with them," Kamei added.
Guoping Huang, D.DES.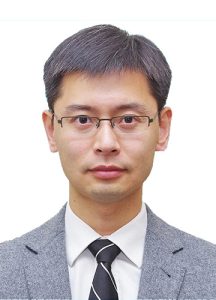 Joining SSI is Guoping Huang, D.DES., Associate Professor (Teaching) of Spatial Sciences, a landscape planning scholar, practitioner and geospatial innovator. His research interests include digital visualization, Geodesign, resilient and sustainable development in developing countries, international planning and spatial data science.
Dr. Huang has conducted a diverse set of urban and landscape planning projects in more than 10 countries, including Malawi, Ghana, South Africa, Columbia, Mexico, Guinea, Mozambique and China. His clients have included The World Bank, the United Nations Development Programme (UNDP), US Geological Survey, Aga Khan Development Network, Rio Tinto and Anglo American.
He is well-known among Geodesign practitioners and educators. His projects have won many international and national awards from academic and professional organizations, including the Esri Geodesign Summit and the International Geodesign Collaboration.
Dr. Huang's prior appointments have been with the Spatial Analysis Lab at the University of Richmond in Richmond, Virginia and the Department of Urban and Environmental Planning in the School of Architecture at the University of Virginia.
He received his Doctor of Design from the Harvard Graduate School of Design, where he studied with Carl Steinitz. He obtained his M.S. in Landscape Design and Planning and B.S. in Urban and Regional Planning from Peking University, Beijing, China, where he studied with Kongjian Yu.
Yi Qi, Ph.D.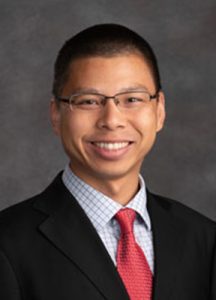 Yi Qi, Ph.D., Associate Professor (Teaching) of Spatial Sciences, integrates remote sensing, geographic information systems and spatial data science in ecological monitoring, environmental studies and natural resource management. His research focuses on satellite and airborne remote sensing, computational models, field work, and AI to address how climate and human practices affect crop productivity and ecosystem functioning.
He has published over thirty papers and has led over ten grants totaling two million dollars.
Dr. Qi serves as a reviewer for numerous journals, including Remote Sensing of Environment, GIScience and Remote Sensing, ASPRS Photogrammetric Engineering and Remote Sensing, and ISPRS Journal of Photogrammetry and Remote Sensing. He is a member of the American Geophysical Union, the Ecological Society of America, and the American Association of Geographers.
He received his Ph.D. in Geography from the University of Utah, his M.S. in Geography from Northern Illinois University, and his Bachelor of Engineering from China University of Geosciences.
Prior to joining the Spatial Sciences Institute, Dr. Qi was an Assistant Professor at the University of Nebraska Lincoln and a Senior Spatial Scientist with Brown University.
Diana K. Ter-Ghazaryan, Ph.D., GISP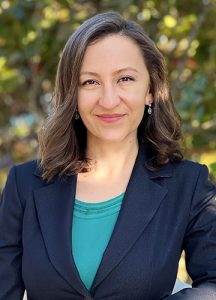 Also joining the Spatial Sciences Institute as an Associate Professor (Teaching) of Spatial Sciences is Diana K. Ter-Ghazaryan, Ph.D., GISP. Dr. Ter-Ghazaryan's research and teaching interests include GIS and geospatial technologies, the digital humanities, cultural geography, post-Soviet urban landscapes and transformation, and Armenian studies. She currently is working at the intersection of geospatial technology and geo-humanities, with a focus on cultural heritage, monuments and public art in urban contexts.
Dr. Ter-Ghazaryan has worked with numerous international organizations, providing consulting services for geospatial data analysis, data visualization, cartographic design, scripting, software testing, textbook authoring. In addition, she has been a regular presenter at international conferences.
Prior to joining the USC Spatial Sciences Institute, she was with the GIS Center of Florida International University. She was also with the Geospatial Technology Program in the Department of Geography of the University of Miami.
She received her four graduate degrees from the Florida International University: her Ph.D. in International Relations and Geography, her Graduate Certificate in GIS and Remote Sensing, her M.A. in International Studies, and her M.S. in Environmental Studies. She also is a summa cum laude graduate of the University of Rio Grande, Ohio, where she obtained a B.S. in Environmental Science, with minors in Anthropology and Chemistry.
Visit spatial.usc.edu for upcoming SSI events to meet Professors Huang, Qi and Ter-Ghazaryan.