Joining the faculty ranks of the USC Spatial Sciences Institute are three talented and diverse spatial scientists.
Katherine A. Lester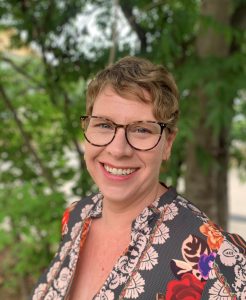 Katherine A. Lester, Ph.D., lecturer, is a medical geographer who investigates the spatial relationship between suicide, mental illness and race and ethnicity. With a National Science Foundation graduate research fellowship, she developed a novel framework to identify suicide risk among minority populations. Dr. Lester also explores GIS applications to spatial patterns of disease and health and employs numerous spatial statistical programs to conduct her analysis.
She has served as a member of the City of Denton Community Services Advisory Committee. She also was the creator and primary researcher of COVID by Numbers in Denton, Texas and was co-founder of Won't You Be My Neighbor Denton. In addition, she was the education coordinator for the Denton County Medical Reserve Corps. Dr. Lester obtained her Ph.D. in Environment Science, Human Ecology at the University of North Texas, where she was a research assistant and adjunct faculty member.
Bita Minaravesh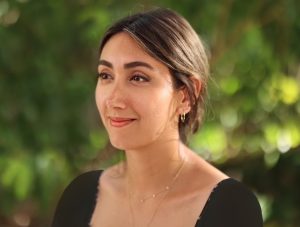 Bita Minaravesh, Ph.D., lecturer, is a Postdoctoral Scholar at USC's Equity Research Institute. In her post-doctoral research, she is exploring the state of environmental and economic equity across California through a lens of intersectionality to promote every child's opportunity to realize their universal right to self-determination.
She employs a spatial perspective to expose the inequitable factors influencing both a child's trajectory in the short term and a community's opportunity for growth over generations. She uses a variety of methodologies that implement critical human rights analysis, spatial statistics and community-driven discussions to understand the circumstances that influence transgenerational equity. Dr. Minaravesh obtained her Ph.D. in the USC Population, Health and Place doctoral program.
Siqin (Sisi) Wang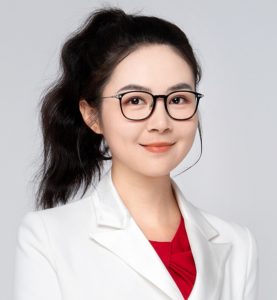 Siqin (Sisi) Wang, Ph.D., associate professor (teaching) of Spatial Sciences, works at the intersection of GIScience, spatiotemporal big data analytics, computational social science, digital health geography, human-centered GeoAI, human mobility and migration, smart cities and human-climate interactions.
She has published extensively in these areas. Her co-first author 2021 paper on human mobility and COVID-19 transmission received the 2022 Best Paper Award and Most Downloaded Paper from the Annals of GIS in 2023. Her professional roles include service as the Associated Chair for the Spatial Data Lab affiliated with Harvard University. She also is Vice Chair of the Young Scientist Innovation Network for Digital Earth of the International Society for Digital Earth.
Prior to joining the USC Spatial Sciences Institute, Dr. Wang was an Adjunct Senior Lecturer at the Royal Melbourne Institute of Technology, Australia. She also was an Honorary Lecturer/Research Fellow with the University of Queensland, Australia. From April 2022 to July 2023, she also was a JSPS Research Fellow with the University of Tokyo, Japan. In this role, she researched healthcare access and social vulnerability in the post-COVID Japan. Dr. Wang's Ph.D. is in Geography from the University of Queensland, Australia.
"We are delighted to have Kate, Bita, Samira and Sisi joining us this fall," said Susan H. Kamei, managing director of the USC Spatial Sciences Institute. She added, "Each of them is a vibrant, enthusiastic educator with research backgrounds that complement and expand our faculty expertise. We are looking forward to them working with our undergraduate, masters and doctoral students in the classroom and in our various student experiential learning opportunities."