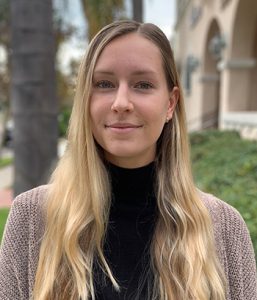 One constant in my life has been my diverse range of passions, both in and out of school. As a result, choosing a major that would determine the trajectory of the rest of my life was a daunting task.
I started at USC as a Chemistry major, switched to Undecided, and then to Environmental Engineering, all the while debating if instead Architecture was my true passion. I kept asking myself if it was even possible to satisfy my diverse set of passions and I felt defeated by the fact that I might need to sacrifice one interest for another.
I then learned about Geodesign. It was the first major that catered to all my interests
and then some. The interdisciplinary nature of the major created an avenue for each
one of my passions like problem-solving, design and the environment. The academic environment has allowed me to be creative through design and architecture while simultaneously developing my analytical side by investigating and analyzing spatial data. Now, as a junior, I have been able to narrow my interests to a focus on environmental design, which I plan to expand upon through my minor in Landscape Architecture.
Since declaring my major, my eyes have been opened to new opportunities such as the
Spatial Sciences Institute student research program. I have been fortunate enough to work
alongside Dr. An-Min Wu to research coastal water quality along the coast of Kona,
Hawaii. Through my research, I was able to understand and map the relationship
between potential causes of water pollution and effects on the ecosystem and economy
of the island.
Currently, I am participating in a new research project with Dr. John
Wilson and Beau MacDonald to increase tree canopy around USC's Health Sciences
Campus to support the urban forestry efforts of the City of Los Angeles. Our spatial
analysis will model the existing ecosystem and the people of the place, and identify
locations on public and private property for planting trees that will reduce air pollution
and the urban heat island, plus provide additional health benefits to the communities
around the study area.
I believe my experience with the program has broadened my perspective on what can
be achieved. I've been given the foundation to approach design in a holistic manner in
which I hope to weave together sustainability, forward-thinking design and spatial
comprehension to improve the towns, cities and environments we live in.