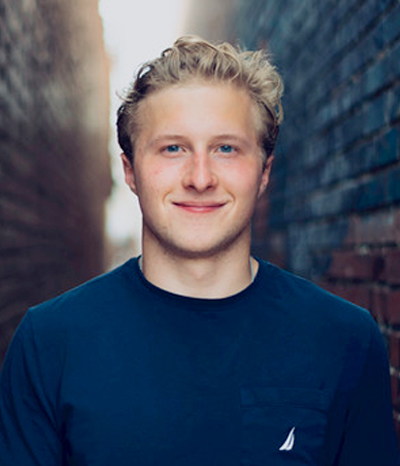 Michael Naber is a current senior and progressive degree student at the University of Southern California who will graduate in May 2021, working on both a B.S. in Business Administration and a M.S. in Spatial Economics and Data Analysis (SEDA). Previously, he worked for Virgin Orbit in a business development role.
Michael was attracted to the M.S. SEDA program because of his interest in remote-sensing and satellites. "Satellites continue to get more powerful and more prolific. Geospatial technology is about how to take advantage of that newfound capability to make new insights on the ground. The SEDA program introduced me to the key tools and concepts for leveraging geospatial technology and helped me think of new ways to integrate data collection and data analysis. And I have to give a lot of credit to the professors – they really do care about you."
As a graduate student, Michael focused his academic research around analyzing wildfires in California. "I examined wildfire analysis as way to relate to what I was learning in SSCI 581: Concepts of Spatial Thinking, SSCI 583: Spatial Analysis, and SSCI 599: Spatial Econometrics, applying new methodologies and concepts along the way. The end result is that I have a thorough understanding of wildfires and the geospatial technologies necessary to analyze them.
Michael is launching Simerse, a startup focused on synthetic data for computer vision. "Computer vision is becoming a more popular way to analyze data. While Simerse is not strictly a GIS project, I've certainly benefitted from understanding the lifecycle of geospatial analysis. Ultimately, I think geospatial analysis and computer vision are complementary technologies, and you'll see their integration in a big way in the next few years."