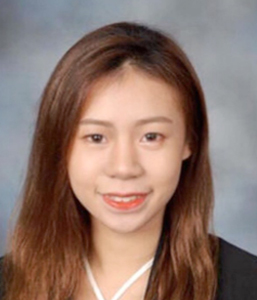 Kailei Lin earned her Master of Science degree in Spatial Data Science in 2020 at the University of Southern California, a joint degree offered by the USC Dornsife Spatial Sciences Institute and the USC Viterbi School of Engineering Data Science Program.
Prior to joining the Spatial Data Science program, she completed her bachelor's degree in urban planning along with a certificate in geographic information sciences (GIS) from Miami University in Oxford, Ohio. After she graduated from the Miami University, she was a data analyst intern with the Guangzhou Urban Planning and Design Survey Research Institute Department of GIS in Guangzhou, China.
With a research interest in sustainable transport systems development, Kailei sought to explore urban mobility by quantifying human experience in the built environment. The M.S. Spatial Data Science program provides interdisciplinary training necessary to achieve professional competence in the geospatial industry. Studying an integrated set of subjects in GIS and computer science equipped Kailei with knowledge in spatial analysis and programming algorithms.
As a graduate student, Kailei took advantage of project-based learning to develop spatial thinking logics, data mining skills that support aggregation, conversion and analytics over large-scale datasets. She was introduced to open-source spatial API services and systems such as Hadoop-GIS, tools that are essential for her to conduct her research in modeling walkability.
Despite the economic challenges caused by COVID-19, Kailei secured an internship at a tech startup during her final semester. In this role, Kailei built high-definition maps by interpreting semantic road features using spatial techniques, performed QA/QC tests through complex driving scenarios. Implementing spatial software and machine learning algorithms, Kailei has delivered several map projects that help the company expand their freight network coverage for regions in Texas. The end product also helped to optimize spatial feature extraction algorithms that will be later used to generate new raw HD maps.
Having graduated, Kailei is looking forward to leveraging machine learning tools that promote synergy between autonomous vehicles and the public transportation system. She hopes to discover insights into how autonomous vehicles can be integrated into the current transportation systems.