March 05, 2021 @ 12:30 pm - 1:30 pm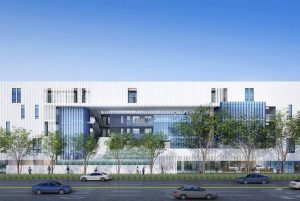 Hear
how two real estate developers are incorporating geodesign concepts into the vision, design and development of their projects. They'll share how they see inherent ROI value of incorporating geodesign principles into their
market-rate projects and their experiences in working with lenders and local jurisdictions as they brought geodesign principles into their development plans.
Moderated by:

Susan H. Kamei,

 

Managing Director of the Spatial Sciences Institute

Earlier in her career, Susan served as Senior Vice President for Global Exchange and Executive Director, Los Angeles District Council, of the ULI-Urban Land Institute, as well as Director for Administrative Affairs and Executive Officer of the USC Lusk Center for Real Estate. While with the USC Lusk Center, she also was Associate Director of and Adjunct Associate Professor with the Master of Real Estate Development (MRED) Program in what is now the USC Price School of Public Policy. She has practiced corporate, real estate, and land use law, serving as regional counsel for Mobil Land Development Corporation and with the international law firm of Paul Hastings.
Speakers:

Andrew Jackson, Jack. Design & Development

JDD is a boutique design and real estate development firm focused on mixed use, multifamily and hospitality developments. With prior experience in design, development and hospitality offices, JDD is positioned to deliver a unique vision and a data driven approach to each development. JDD is currently engaged in multifamily projects in San Diego, California, and hospitality projects on the East Shore of Virginia. 

As founding partner, Andrew is responsible for continually evolving JDD's design ethos and delivering ambitious and successful projects for the firm's partners. A licensed architect in the State of New York, Andrew has been involved in award winning projects in New York City, San Diego and Los Angeles. Andrew currently sits on the Land Use and Planning Committee for PICO Neighborhood Council, has presented his research on Opportunity Zones at USC Dornsife Spatial Sciences Institute, and is a regular guest design critic at University of Hartford.

He received his Masters of Architecture from the School of Architecture Art and Historic Preservation at Roger Williams University. Andrew is currently based in Los Angeles. 

Danny Kradjian leads Hillock Land Company with a commitment to delivering value to the developments the firm creates, the neighborhoods it targets, and the investors it serves. He is responsible for the company's acquisitions and dispositions, and oversees all aspects of the development process. His practice includes examining markets and opportunities, placing debt and equity, and furthering the entitlement process, planning development and construction oversight of the company's projects.

Danny is from a second-generation real estate development company with a stellar track record of nearly two decades of entitling and constructing numerous properties throughout Los Angeles and Orange Counties. With his unique development experience, he has integrated his vision and ideals into the positioning of Hillock Land Company's acquisitions and developments.

He graduated magna cum laude from the University of Southern California, where he majored in International Relations and Global Business and minored in Entrepreneurship. He serves on the Board of Directors of the Old Pasadena Management District and is an active member of the ULI-Urban Land Institute, where he is involved in the Los Angeles District Council's Young Leaders Group. He is a frequent guest speaker and student mentor at the University of Southern California, is a proud supporter of the Los Angeles Police Foundation, and is a member of the Congress for the New Urbanism, the USC Associates and USC Marshall Partners.
---
Date/Time
March 05, 2021 @ 12:30 pm - 1:30 pm