May 25, 2021 @ 4:00 pm - 5:00 pm
Dr. Robert O. Vos, Spatial Sciences Institute director of graduate studies, welcomes students who are starting one of our online GIST Graduate Programs this summer semester. He'll provide an orientation for getting underway and tips for making the most of the GIST student experience.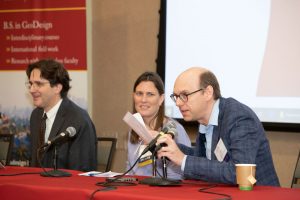 This is a great opportunity to virtually meet new classmates!
For more information, please contact Maureen Scott at gis@usc.edu.
---
Date/Time
May 25, 2021 @ 4:00 pm - 5:00 pm