February 15, 2022 @ 12:30 pm - 1:30 pm
Population, Health and Place Ph.D. candidates Rachel Wilkie and Xin Yu present their dissertation topics.
Please join us in the Spatial Sciences Institute Conference Room (AHF B57J) or by Zoom. If joining by Zoom, please register here.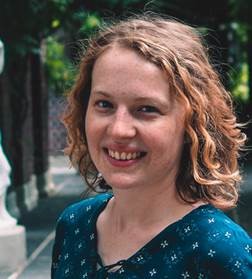 Rachel Wilkie: Global inequalities in aging and health: Life-course disadvantage and place
The number of people over 65 years is expected to reach 1.5 billion by 2050, and countries worldwide are ill-equipped to deal with the increased burden of age-related disability and ill health, especially in countries with high levels of inequality. There is evidence that outcomes in aging, such as, mortality, cognitive impairment and healthy aging, are impacted by many factors, including geographical and socioeconomic contexts. My dissertation papers will explore the impact of place (defined at the neighborhood, state, and country levels) and life-course disadvantage on outcomes in aging in four diverse country contexts: the United States, England, China and India.

Xin Yu: Susceptibility to Autism Risks Associated with Early Life Ambient Air Pollution Exposures: Identifying Vulnerable Populations
Many studies have found associations between early life air pollution exposure and subsequent onset of autism spectrum disorder (ASD). However, characteristics that affect susceptibility remain unclear. Understanding patterns of susceptibility can help identify sensitive subpopulations that may benefit most from air pollution emission controls. In these studies, the interactive effects between early-life air pollution and coexisting factors such as maternal immune activation and neighborhood contextual SES on autism risk will be examined to identify vulnerable populations.
---
Date/Time
February 15, 2022 @ 12:30 pm - 1:30 pm
Location
Spatial Sciences Institute Conference Room (AHF B57J)