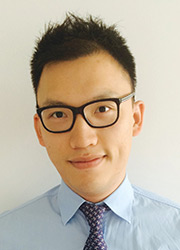 Li Yi, Ph.D., a 2022 graduate from the USC Population, Health and Place Ph.D. program, is the lead author of "Time-activity and daily mobility patterns during pregnancy and early postpartum – evidence from the MADRES cohort", published in Spatial and Spatio-temporal Epidemiology.
This article, now available online, is in the journal's Volume 41, June 2022 issue.
Joining Yi as co-authors are Yan Xu, also a 2022 graduate of the USC Population, Health and Place PhD program; John P. Wilson, professor, founding director of the USC Spatial Sciences Institute, and one of Yi's dissertation co-advisors; and members of the research team in the Department of Population and Public Health Sciences of the Keck School of Medicine at USC: Sandrah P. Eckel, Sydney O'Connor, Jane Cabison, Marisela Rosales, Daniel Chu, Thomas A. Chavez, Mark Johnson, Tyler B. Mason, Theresa M. Bastain, Carrie V. Breton, Genevieve F. Dunton (Yi's other dissertation co-advisor) and Rima Habre.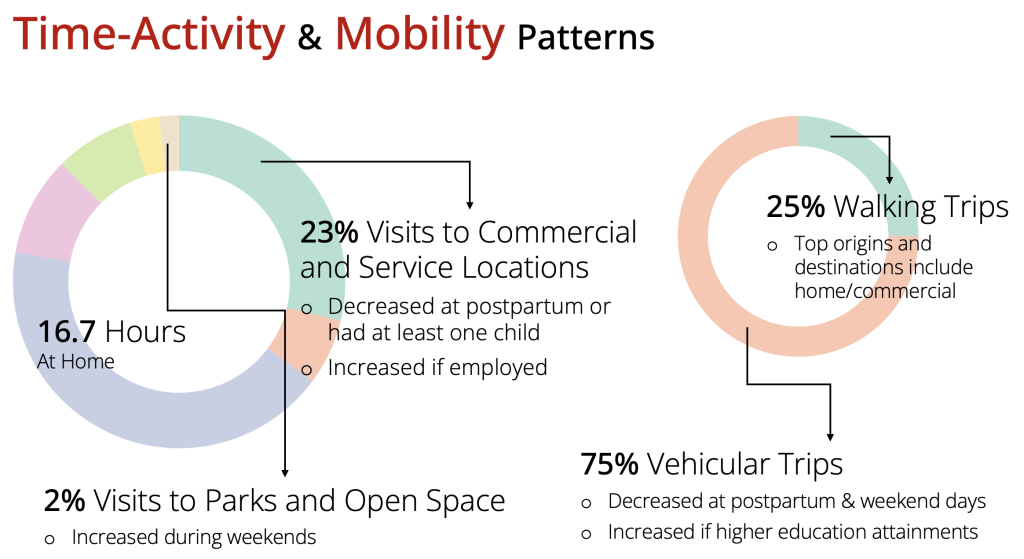 In this article, Yi and his co-authors explore how pregnant women's daily time-activity and mobility patterns determine their environmental exposures and subsequently related health effects, an aspect ignored by most studies, which assess pregnancy exposures using static residential measures.
This study was undertaken by the USC MADRES (Maternal And Developmental Risks from Environmental and Social stressors) Center for Environmental Health Disparities.
The research team conducted four-day continuous geo-location monitoring in 62 pregnant Hispanic women during pregnancy and early post-partum. The researchers then derived trips by mode and stays, classified as to indoor or outdoor activity, and by type, and used mixed-effect models to examine whether these patterns changed over time.
The results included findings that:
Higher neighborhood safety was associated with less daily vehicular trips.
Parks were rarely visited during pregnancy and early postpartum.
Vehicular trips and visits to commercial/service locations decreased postpartum.
Dynamic changes in time-activity patterns have implications for exposure assessment.
Dr. Rima Habre, USC associate professor of clinical population and public health sciences and spatial sciences, said, "Pregnancy is such a dynamic and vital time for both the mother and baby's health, as is the postpartum period. This work shows what we can learn when we look beyond where people live—to really understand what pregnant women are exposed to in the environment, where and when that is happening, and how that is changing over the course of a pregnancy. This ultimately provides a more nuanced and personalized lens to tailor interventions that can minimize exposure to contaminants, increase access to greenspace, and improve maternal and child health."
For more information about the USC doctoral program in Population, Health and Place, visit the USC Spatial Sciences Institute website at https://spatial.usc.edu/ph-d-in-population/.