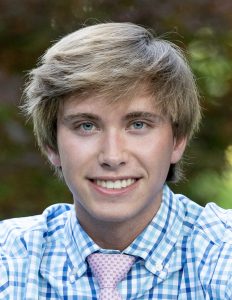 Entering USC, I was rather uncertain about the
academic path I wanted to pursue. My interests were at the intersection of sustainability, design and development, but I had not known of any majors that incorporated all three.
Near the end of the first semester of my freshman year, I discovered Global Geodesign. I was instantly attracted to its interdisciplinary nature and unique study abroad opportunities.
The classes I have taken so far have introduced me to a variety of skills such as mapping and urban policy analysis that I consider crucial for better understanding of my specific passions. I am particularly excited about the time I will spend abroad as I gain new perspectives in the field of geodesign working on real-world projects.
One of the main aspects of Global Geodesign that I value most is its focus on humanity's relationship with nature and each other. I am beyond confident that my years studying with USC's Spatial Science Institute will prepare me to justly evaluate our rapidly changing world within the urban context.