October 22, 2019 @ 12:30 pm - 1:30 pm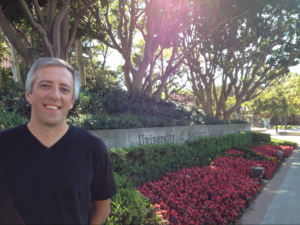 "Building a photographic archive using Google Street Images for community-oriented research"
This presentation discusses the concept of "slow mapping" in the context of building a
photographic image archive using Google Street View. Google Street View provides extensive present day and historical photographic documentation of cities and neighborhoods.
Rather than bulk downloading of Google Street View images this project is capturing photographs from a selection of streets in South Los Angeles. As images are captured original metadata  is also ascribed to each photo. This talk will walk through the project, the data captured thus far, and consider how slow mapping can teach us to create more ethical and sustainable mapping projects.
BlueJeans Link: https://bluejeans.com/785260836
---
Date/Time
October 22, 2019 @ 12:30 pm - 1:30 pm
Location
Spatial Sciences Institute Conference Room (AHF B57J)