March 24, 2020 @ 12:30 pm - 1:30 pm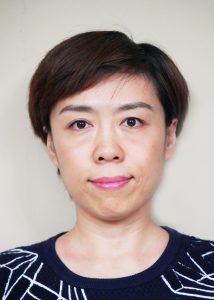 Shanshan Liu, Ph.D.
Visiting Scholar, Spatial Sciences Institute
Tuesday, March 24, 2020
12:30 – 1:30 pm PT
Online Only:
Bluejeans Link: https://bluejeans.com/153101295
"Geospatial Analysis in Military Defensive Settlements of the Great Wall in the Ming Dynasty."
The Great Wall was a tightly controlled military defense system, full of hierarchical, systematic, integrated features, particularly in the Ming period.
The study of the military settlements near the Great Wall includes the Great Wall itself and all its fortifications, which were built for the purpose of military defense. These include forts, passes, posthouses and other military installations at many different levels and scales. The research is based on the establishment spatial information basic database of the Great Wall military settlement and combined with relevant historical data and research results.
From the perspectives of geography, statistics and sociology, this research carries out a systematic analysis by using geographic information system to sort out the spatial distribution of settlements and analysis of overall spatial relations.
---
Date/Time
March 24, 2020 @ 12:30 pm - 1:30 pm