Upcoming events
April 27, 2023 @ 5:00 pm - 6:00 pm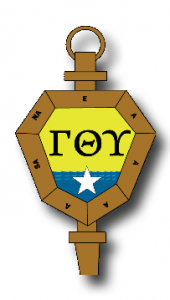 Founded in 1928, the international geographic honor society Gamma Theta Upsilon (GTU) aims to further professional interest in geography, to strengthen student and professional training through academic experiences, to encourage student research of high quality, and to encourage members to apply geographic knowledge and skills in service to humankind.
In 2018, the Spatial Sciences Institute established the GTU Nu Theta Chapter at USC and welcomed our inaugural class of GTU members. Over the past four years, more than 140 outstanding USC students have been inducted into this prestigious organization and our Nu Theta Chapter has been recognized as an honors chapter in 2019-2021. To be eligible for this distinction, students must meet a high level of academic achievement and are nominated by faculty and staff.
We invite this year's inductees and their guests to the 2023 USC Nu Theta Chapter of Gamma Theta Upsilon Induction Ceremony as inductees are officially initiated into the GTU society and receive their certificates of membership.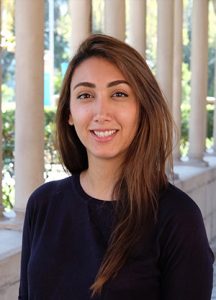 This year's featured speaker is Bita Minaravesh, Ph.D., Postdoctoral Scholar – Research Associate with the USC Equity Research Institute and a member of the GTU Nu Theta Chapter.
This year's inductees have been sent an email invitation to the induction ceremony. To RSVP please refer to the email invitation. Please direct questions to Monica Pan, Academic Programs Director, at monicap@usc.edu.
Learn more about the USC Nu Theta GTU Chapter here.
---
May 12, 2023 @ 8:30 am - 4:30 pm

Join us as we celebrate this year's graduates from the Spatial Sciences Institute academic programs.
Click here for information about the USC Main Commencement, starting at 8:30 am, Alumni Memorial Park, University Park Campus.
The Spatial Sciences Institute hosts a brunch reception for its graduates and guests starting at 11 am following the Main Commencement ceremony, on the lawn behind the SSI offices in the Allan Hancock Foundation building.
Please RSVP by Friday, April 28, 2023 for the SSI reception to https://forms.gle/XB78omXaGKnxyekC9
The graduates from the academic programs of the Spatial Sciences Institute will have their names read in the USC Dornsife Satellite Ceremony starting at 2:30 pm, Allyson Felix Field, on the University Park Campus. Details are available on the USC Dornsife Commencement webpage: https://dornsife.usc.edu/commencement/
Congratulations to all in the Class of 2023, and Fight On!
---
July 11, 2023 @ 6:00 pm - 7:30 pm

All those in the USC Spatial Sciences Institute ohana, please join us at our annual reception at the Esri User Conference!
Roy's San Diego Waterfront Restaurant, Big Island Room, located outside of the Marriott, facing the boardwalk and the marina.
To enter from the San Diego Convention Center, please proceed towards the marina and walk along the boardwalk.
You may also enter through the Marriott via a catwalk that connects the Convention Center to the hotel.
Please RSVP by Thursday, June 29, 2023, to https://forms.gle/rMGpRk5j1iXC1Sx18.
---
Annual Events