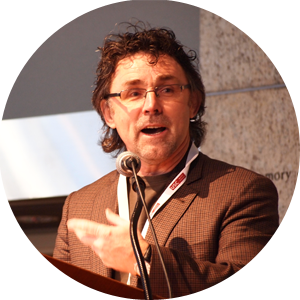 The Spatial Sciences Institute hosts colloquia throughout the academic year. We bring speakers from around the world to discuss new insights to the Geospatial community.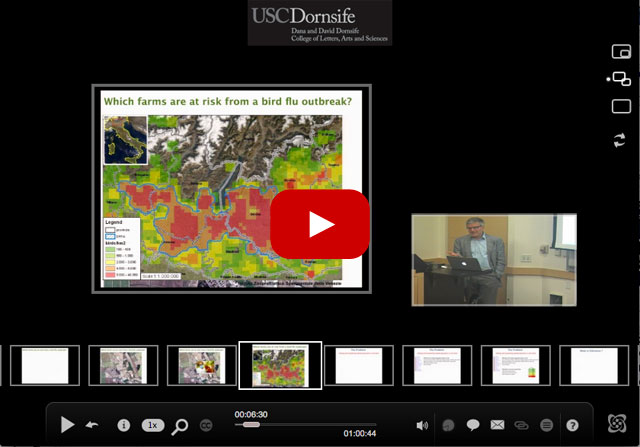 Upcoming Events
October 03, 2023 @ 3:00 pm - 4:00 pm
Co-presented by the USC Institute for Creative Technologies, the USC...
---
Past Events
February 07, 2023 @ 3:30 pm - 4:30 pm
"Ethics in the Geospatial Community" Presented by the Spatial Sciences Institute and the USC Libraries Since the earliest development of technologies that permitted remote and closeup surveillance, geographers have...
---
March 16, 2021 @ 10:00 am - 11:00 am
Introduction by Rob S. McConnell, M.D., Professor of Preventive Medicine and Spatial Sciences, Keck School of Medicine of USC The urban population is projected to reach 70% over the next 20 years. Suboptimal urban and transportation planning has led to an increase in morbidity and premature mortality due to rising levels of air pollution and noise, heat island effects and the lack of green space and physical activity. Recent health impact assessment studies provide new powerful quantitative evidence for the efficacy of urban and transportation interventions, policies and actions that can improve public health, make our cities more sustainable, and create multiple livability benefits. Instead of being the problem, cities could be planned and managed in ways that provide sustainable, livable and healthy habitats for a large human population.
---
January 22, 2020 @ 3:00 pm - 4:30 pm
Dr. Root presents on Addressing maternal and child health in an opioid epidemic: Fostering Government-University partnerships for data-driven policymaking.
---
October 15, 2019 @ 3:00 pm - 4:30 pm
This presentation explores what we have learned from our application of geospatial technologies to problems of interest to humanists. It also suggests an agenda for the future of this work, which increasingly will witness the convergence of technologies within new formats, such as virtual reality. One result is likely to be deep mapping, an innovative form of mapping with an emphasis on experiential knowledge that will open scholarship to non-expert audiences.
---
October 05, 2017 @ 2:00 pm - 3:30 pm
"GIS, the Environment, and Health Behaviors: Lessons from the Study of Addiction" Dr. Jeremy Mennis, Professor, Department of Geography and Urban Studies, Temple University Livestream: http://bit.ly/2h1C3He Dr. Jeremy Mennis is...
---
November 11, 2015 @ 3:30 pm - 5:00 pm
Listen to Dr. Kongjian Yu as he presents multiple experimental projects at various scales to demonstrate the positive impacts of a systematic and integrative approach on our degraded environment.
---
April 24, 2014 @ 4:00 pm - 5:30 pm
"Organizing Knowledge Around Spatio-temporal Questions" On November 1, 2013, Dr. Werner Kuhn succeeded Dr. Michael Goodchild as the director of the UC Santa Barbara Center for Spatial Studies and professor...
---