February 07, 2023 @ 3:30 pm - 4:30 pm
"Ethics in the Geospatial Community"
Presented by the Spatial Sciences Institute and the USC Libraries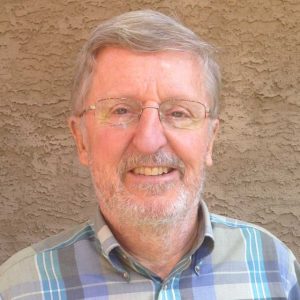 Since the earliest development of technologies that permitted remote and closeup surveillance, geographers have been concerned about the limits—or, more accurately, lack thereof—of what is possible with geospatial data collection. The importance of geoethics has increased dramatically in recent years with the rise of social media and personal devices that serve up abundant user data, as well as the greater capacity of open mapping and voluntary data collection. The American Association of Geographers (AAG), The Center for Spatial Studies at the University of California, Santa Barbara and Esri have issued a White Paper on Locational Information and the Public Interest (September 2022)
https://www.aag.org/wp-content/uploads/1900/09/2022-White-Paper-on-Locational-Information-and-the-Public-Interest.pdf.
Michael Goodchild served on the organizing committee for the white paper and is a leader in building a framework for broadening the consideration of ethical issues using locational data. His research and teaching interests focus on issues in geographic information science, including uncertainty in geographic information, discrete global grids and volunteered geographic information. He has published over 550 books and articles.
He is professor emeritus of geography at the University of California, Santa Barbara, where he held the Jack and Laura Dangermond Chair of Geography and was Director of UCSB's Center for Spatial Studies. He also is Research Professor at Arizona State University and Distinguished Chair Professor at Hong Kong Polytechnic University. He directed or co-directed several large funded projects, including the National Center for Geographic Information and Analysis, the Alexandria Digital Library, and the Center for Spatially Integrated Social Science. He was elected member of the US National Academy of Sciences in 2002, and Foreign Member of the Royal Society and Corresponding Fellow of the British Academy in 2010. In 2007, he received the Prix Vautrin Lud, the highest award in the field of geography. His B.A. degree in Physics is from Cambridge University and his Ph.D. in Geography is from McMaster University.
---
Date/Time
February 07, 2023 @ 3:30 pm - 4:30 pm