An artist's conception of SkySat satellites in orbit (Planet.com illustration).
The European Space Agency has awarded Dr. Andrew J. Marx of the USC Spatial Sciences Institute (SSI) a grant to purchase commercial satellite imagery to track mobility patterns and predict where likely outbreaks of COVID-19 will occur.
Marx, an associate professor of the practice with SSI and the USC Institute for Creative Technologies, will be using imagery from Planet's SkySat high-resolution satellite constellation to measure traffic patterns, factory and automobile emissions and light production at night as indirect measurements of social distancing. These measurements will be used to create mobility profiles for 10 cities already affected by COVID-19 to investigate how their mobility is related to the number of cases of COVID-19/100,000 population.
Joining Marx in this research are Dr. Parveen Parmar, associate professor of clinical emergency medicine and chief of the Division of Global Emergency Medicine at the Keck School of Medicine, of USC, and Dr. Ruwan Ratnayake, who served as senior epidemiologist at the International Rescue Committee.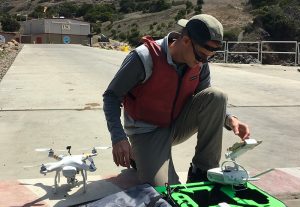 Dr. Andrew J. Marx is a remote sensing expert with the USC Spatial Sciences Institute.
"Using the mobility profiles, we will use a hot spot detection model to predict if an urban center will cross a specific threshold for morbidity rates within three weeks. These threshold rates for each of the 10 urban centers will be determined based on available hospital and intensive care unit (ICU) capacities for each region, with a first threshold passed when 50% of capacity is reached, and second threshold when 100% of capacity is reached. The model will then be validated on an additional 10 urban areas. In this manner, we hope that a predictive model can be used prospectively to identify hot spots in three weeks," explained Marx.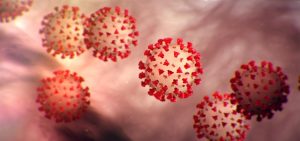 He added, "This model could be especially useful in low- and middle-income countries (LMIC) that lack the capacity to cope with a significant health crisis like COVID-19. Social distancing is disproportionately critical to these countries as a method of addressing the crisis. We hope that the ability to identify new pandemic hot-spots in resource-poor settings will greatly improve the international community's engagement in early response and assistance to reduce the mortality and human suffering in these areas."
This work is part of the research conducted at the SSI Human Security and Geospatial Intelligence Lab co-directed by Marx and COL [R] Steven D. Fleming, Ph.D., professor of the practice with the Spatial Sciences Institute and the USC Institute for Creative Technologies.