USC Executive Vice Provost Elizabeth Graddy has announced that Dr. An-Min Wu, assistant professor (teaching) of spatial sciences in the Spatial Sciences Institute, has been selected as a mentee for the 2022-23 Association of Pacific Rim Universities (APRU) Asia Pacific Women in Leadership Mentoring Program (APWiL).
APRU is the only network that links together the leading universities of the America, Asia and Australasia. Recognizing that social and economic barriers, gender stereotypes, and COVID-19-related challenges impact the advancement of women of color in higher education institutions, the APRU has initiated the APWiL Mentoring Program to grow the pipeline of aspiring women leaders.

Based on the fields of research, life experiences, mentoring goals and regional diversity, Wu will be paired with a faculty mentor who is in a leadership role of another APRU university this academic year.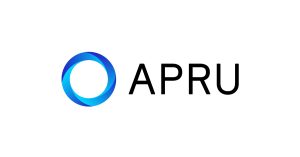 "I am really grateful to be selected as one of the two USC faculty to be part of the third cohort of the APWiL Mentoring Program," said Wu. "Through the program, my goal is to bring back knowledge and insights on handling challenges of women encountered in navigating academic leaderships, and to subsequently create opportunities particularly for women of color with family in the USC community," she added.
Susan H. Kamei, managing director of the USC Spatial Sciences Institute, offered congratulations to Wu on behalf of the Institute. "An-Min's selection to represent the University of Southern California in the APWiL Mentoring Program speaks to the recognition that she is already a leader here at USC. We are very pleased that she will have this opportunity to learn from a prestigious and diverse group of global university leaders. We look forward to learning what she will be able to share with us, and to her increased capacity for leadership in the future," said Kamei.