We draw upon multi-disciplinary sciences to operate at the intersection of population, health and place. Our priorities include:
connecting genetics, physical and cultural environments and human behavior to clarify the causes of various health endpoints;
documenting the human experience over individual lifespans;
exploring the physical and cultural characteristics of places and how they evolve over time; and
adding community vital signs to electronic health systems to support precision medicine and improve patient care.
Estimating Unmet Surgical Needs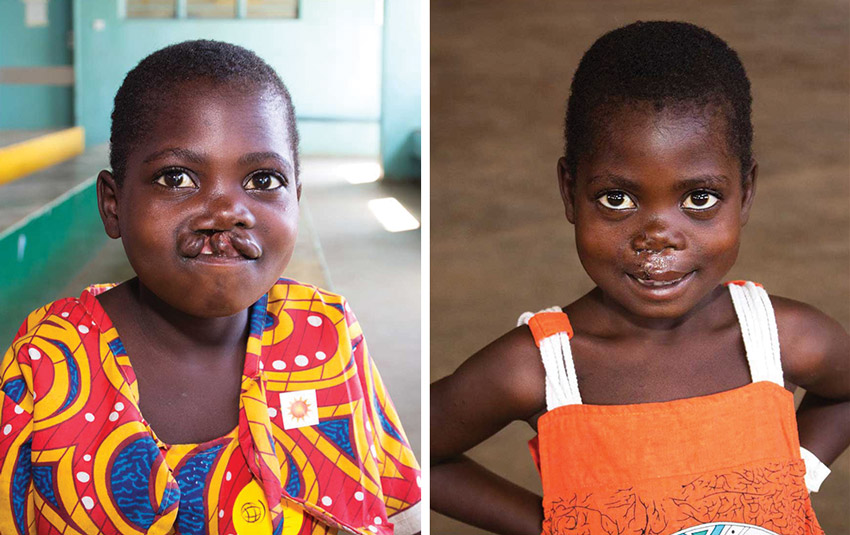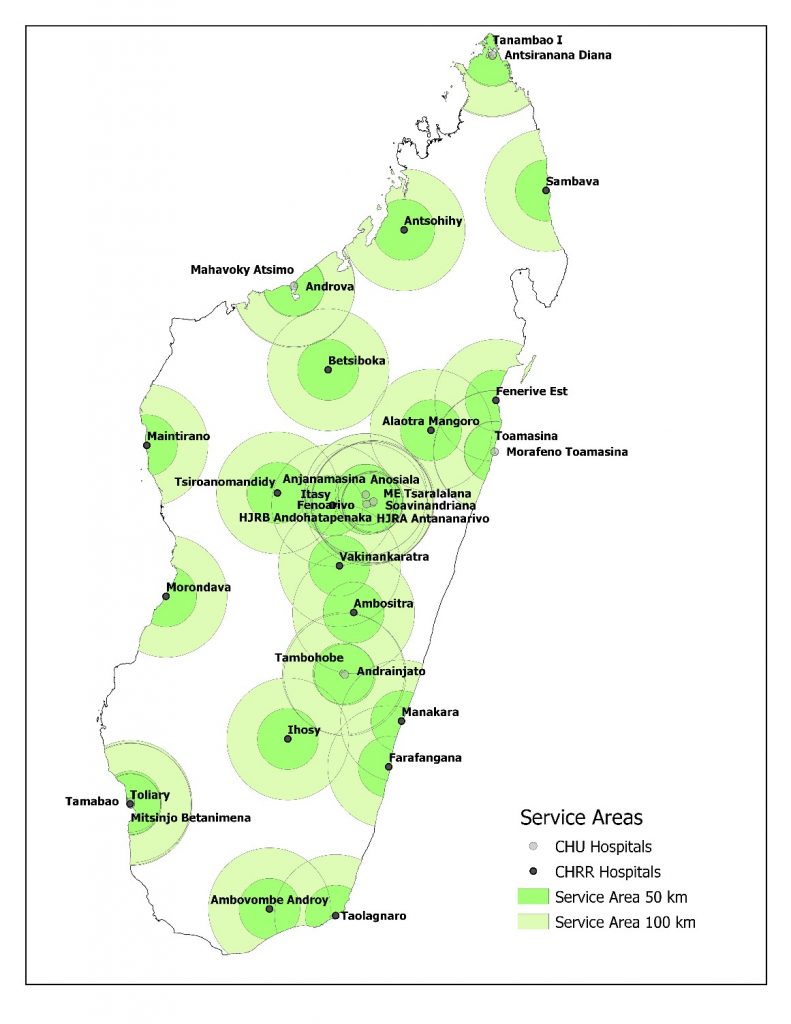 Faculty, staff and students in SSI's
Wilson Map Lab
have modeled the service areas of local hospitals and the impact of the 21 Operation Smile missions on children with oral cleft problems in Madagascar. The global nonprofit
Operation Smile
has treated 2,872 children there in the past 13 years, but the published estimates of the prevalence of oral clefts coupled with the number of births per year and inventory of local facilities suggest there is still unmet surgical needs in in that country.
Developing Citizen Scientists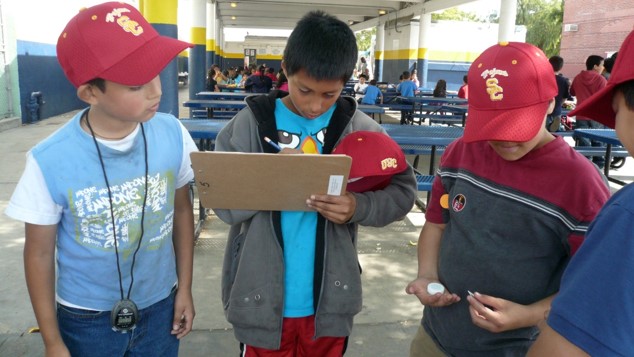 In 2016-2017, a team of Geodesign majors organized elementary school students to gather and analyze data about their sun exposure in playgrounds as part of the university's "SunSmart" outreach program to reduce the risk of melanoma and skin cancers in young people. Under the direction of
Myles C. Cockburn
, professor of preventive medicine, dermatology and spatial sciences with the Keck School of Medicine of USC,
Darren M. Ruddell
, associate professor (teaching) of spatial sciences and
Jennifer N. Swift
, associate professor (teaching) of spatial sciences, the undergraduate researchers then coordinated a workshop in which the elementary school students contributed their ideas for constructing shade structures.
Connecting Physical Activity and Place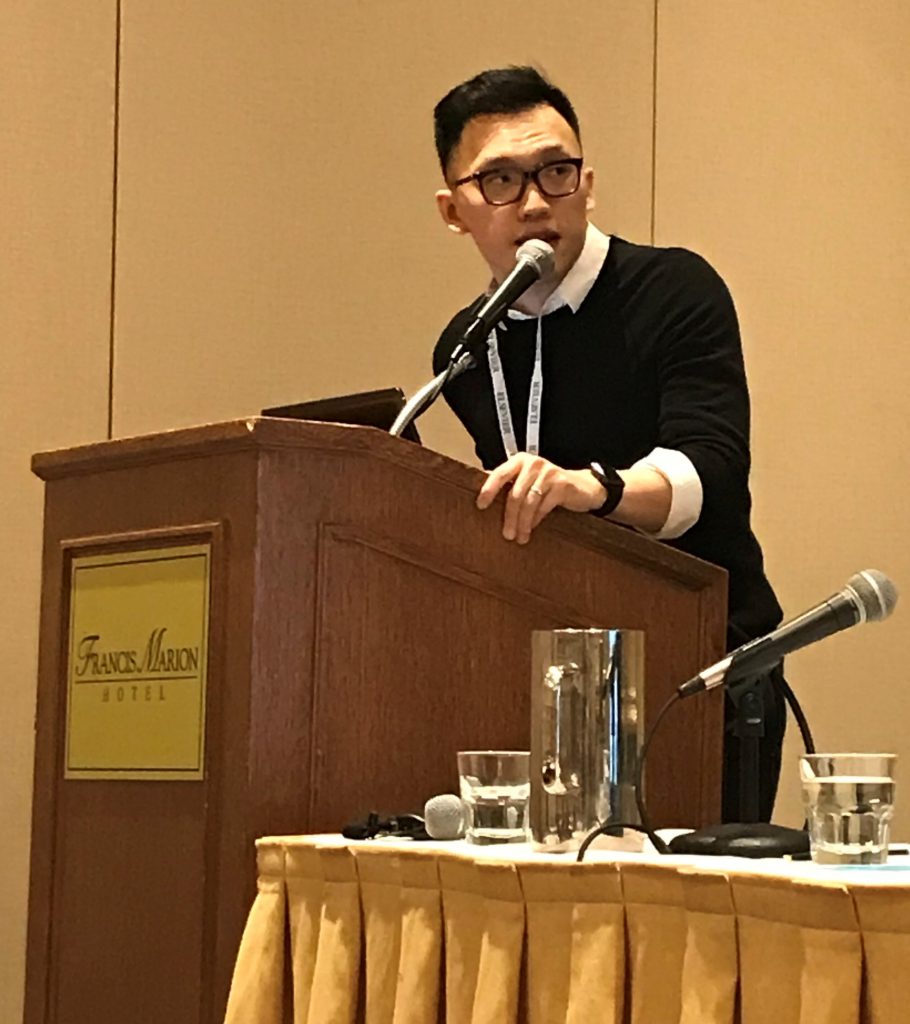 Population, Health and Place Ph.D. student
Li Yi
presented his paper "Methodologies for integrating GPS, GIS, and accelerometry to construct momentary built environment contexts of physical activity: A systematic review" at the 2019 Active Living Conference, the premier multi-disciplinary conference for research about activity-friendly communities and one of the most prestigious conferences on physical activity and obesity research. Yi's research explores how geographic information systems (GIS), global positioning systems (GPS) and ecological momentary assessment (EMA) can be combined to study how daily exposures to environmental factors such as air pollutants, the built environment and social contexts influence physical activity behaviors and outcomes.
Linking Place with Chronic Diseases

"The GeoDesign curriculum along with a public health minor gave me a unique framework to look at health disparities that manifested through place, a critical variable that has historically been overlooked in the analytical phases of public health research. As a graduate student in epidemiology, I continue to apply my interest in place and other neighborhood-level variables onto chronic disease outcomes such as obesity and cardiovascular disease. I ultimately hope to build upon current theoretical frameworks and methods in causal inference that allow researchers to better understand how variables act differently at scale and use this information to create more effective and adaptive health policy." – Alex Chen, B.S. GeoDesign '18; Columbia University, Master of Public Health '20.