We are pioneers in geodesign – combining elements of geography, urban planning, landscape architecture, architecture, data science, and more – to envision and create resilient and healthy environments.
Developing Affordable Housing and Open Space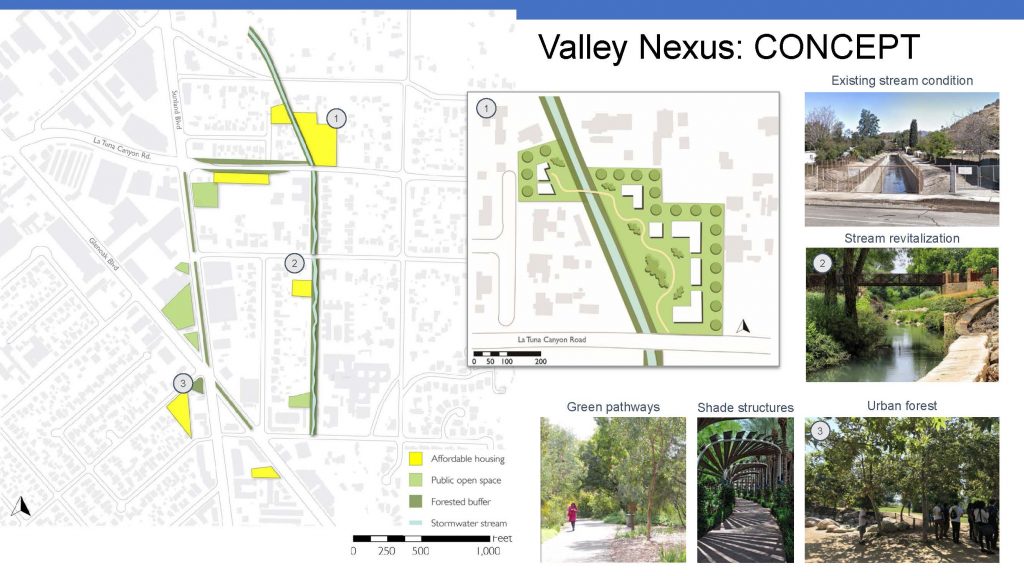 For their practicum capstone project, seven GeoDesign majors proposed and demonstrated a geodesign methodology for locating, siting and visioning open space and affordable housing joint development projects implementing park-related anti-displacement strategies in the Los Angeles area for the Los Angeles Regional Open Space and Affordable Housing (LA ROSAH) collective.
Imagining Urban Renewal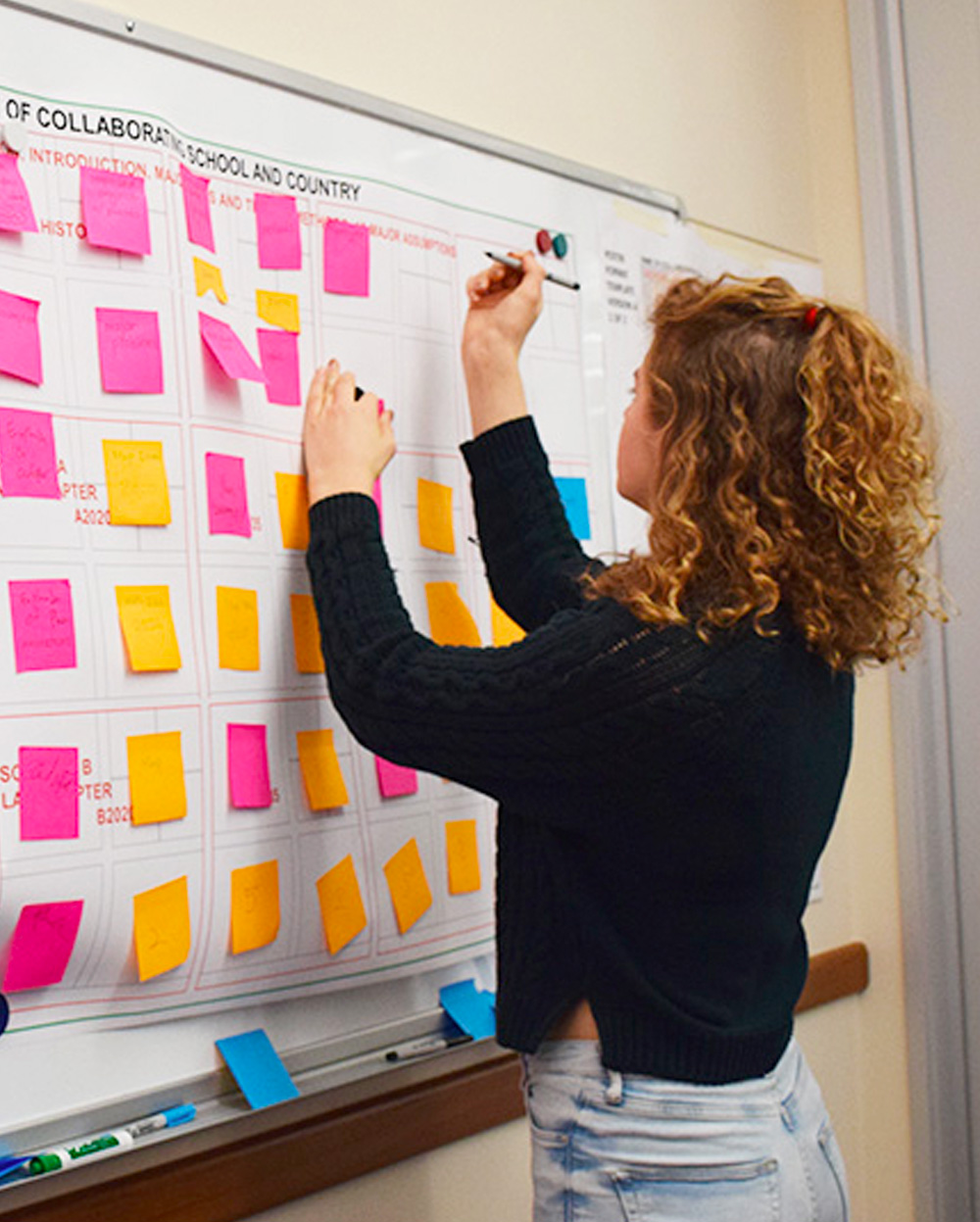 Under the direction of Professors
John P. Wilson
and
Jennifer N. Swift
, the SSI undergraduate team participating in the inaugural International Geodesign Collaboration (IGC) was a "popular choice winner" for its analysis of urban renewal in Boyle Heights, El Sereno and Lincoln Heights neighborhoods of Los Angeles and in portions of unincorporated East Los Angeles County. More than 90 university teams from around the world joined together to design and plan responses to the local and global challenges that will affect communities over the next 60 years.
Promoting Stormwater Capture and Infiltration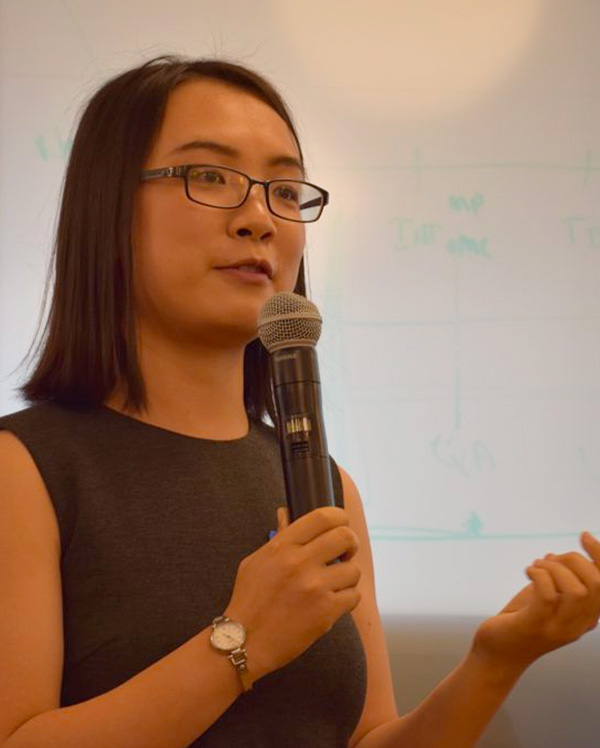 In support of Los Angeles Mayor Eric Garcetti's initiative to combat drought conditions,
Joanna Wang
(B.S. GeoDesign '18) and her fellow undergraduate researchers developed a story map to promote the use of rain barrels and cisterns to Los Angeles residents. Wang and her teammates presented their analysis and demonstrated their app that combines maps with data, narrative text, images and multimedia content to L.A. business leaders, nonprofit environmental organization representatives and city managers. The stormwater team is one of a number of undergraduate research groups under the direction of SSI Professor
John P. Wilson
and SSI GIS Project Specialist
Beau MacDonald
that have worked with Mayor Garcetti's data team on priority initiatives for the city.
"We continue to be so impressed by the dedication, knowledge and skill level of the USC Spatial Sciences Institute students."

– Sari Ladin-Sienne, Chief Data Officer, Data Team, Los Angeles Mayor's Office of Budget and Innovation
Fostering Renewable Energy Sources
In the 2019
International Geodesign course SSCI 350
taught by
Dr. Laura Loyola
, Geodesign major Rachel Ablondi (second from right) worked with students from Amsterdam University College to analyze whether solar farms and wind parks could help meet the future energy demands of the city of Amsterdam and where such energy technologies could be located as part of a collaborative European "Smart Cities by Design" initiative. Our summer research-based courses give students from across the university the opportunity to experience and apply geodesign practice in a variety of international settings.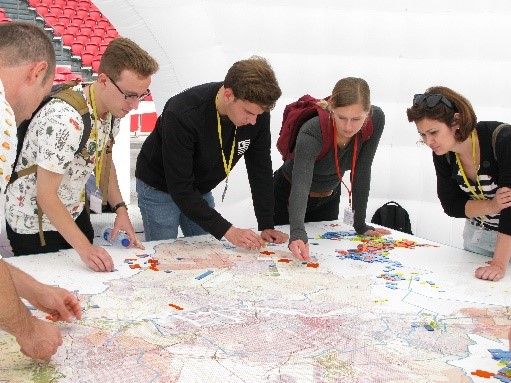 "Through SSCI 350: International GeoDesign, I traveled to Amsterdam to compare and contrast GeoDesign practices in the Netherlands with those in Los Angeles. While abroad, I gained knowledge on several topics including city planning, transportation and public housing, and used this information to propose a solution to a challenge facing Los Angeles. More importantly, this course gave me an opportunity to study abroad for the first time and experience the benefits of learning in a different physical and cultural setting. Since taking the course, my desire to study abroad grew exponentially, and I am making cross-national comparisons in my graduate studies. I was awarded a Fulbright award to conduct sociological research in Brazil. Similar to my experience in Amsterdam, I aim to apply what I learn internationally to domestic issues in creative and thoughtful ways."
– Alejandro Schugurensky (Spatial Studies minor '18; Ph.D. student in sociology, Princeton University)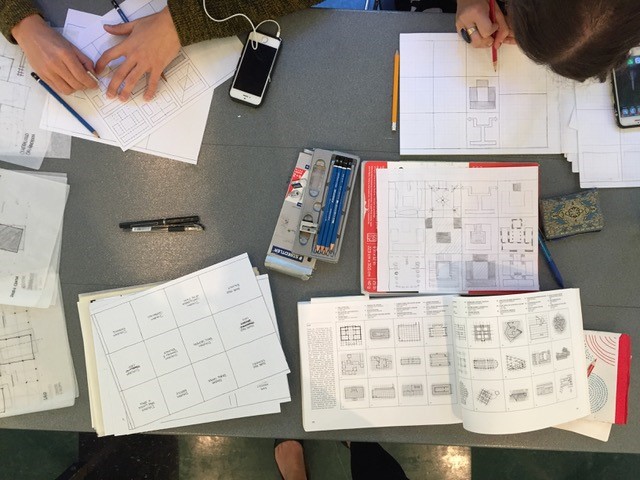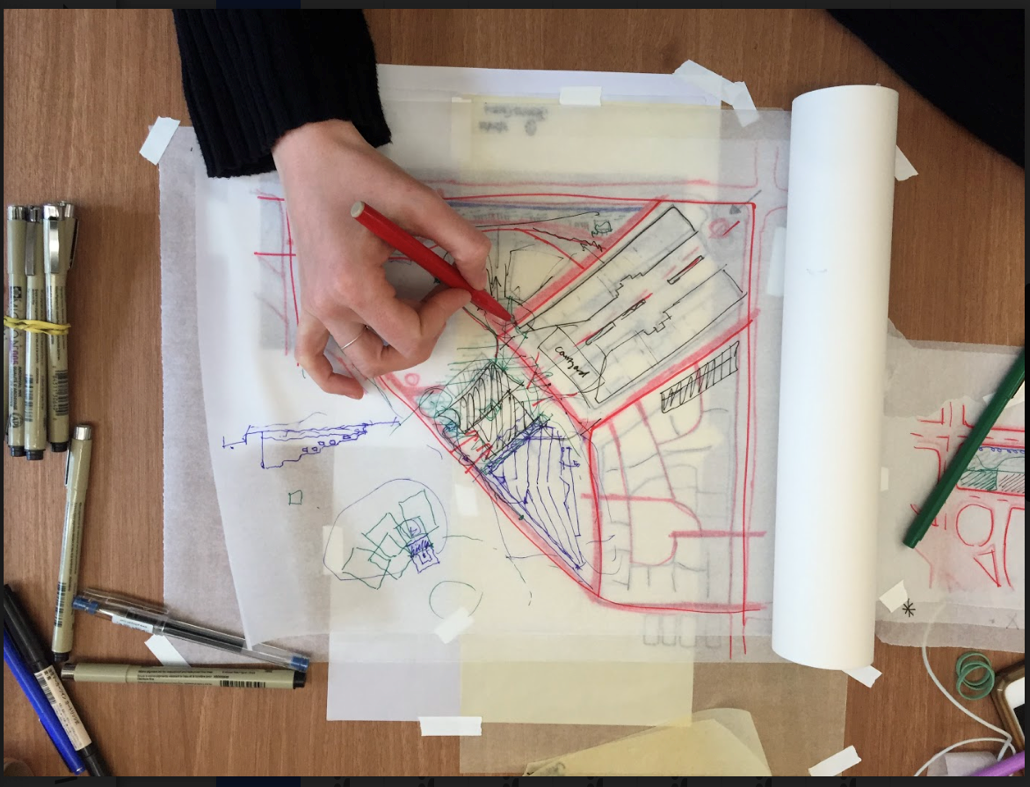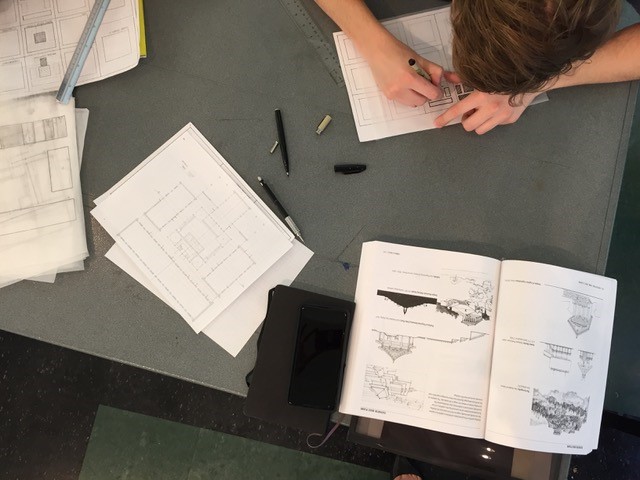 Reducing Pollution to Improve Urban Quality of Life
In his paper "Pollution's Role in Reducing Urban Quality of Life in the Developing World" published in the Journal of Economic Surveys (December 2020), Provost Professor of Economics and Spatial Sciences Matthew E. Kahn describes that geographic areas in the developing world that feature lower levels of pollution experience economic growth through improvements in health and human capital. Kahn and his co-authors Nancy Lozano-Gracia and Maria Edisa Soppelsa posit that those cities in developing areas that feature less pollution have a competitive advantage in attracting and retaining a skilled workforce. Kahn is the author of Green Cities: Urban Growth and the Environment (Brookings Institution Press, 2006).