SC Mappers aims to provide students the opportunity to utilize Geographic Information Systems ("GIS") technologies and mapping techniques. Members utilize open-source data for mapping projects ranging from activities to familiarize students with GIS technologies to mapping areas around the world struck by disaster. Students also work with other members of the mapping community, including other student organizations at other universities. In doing so, SC Mappers help its members advance their academic and personal goals of developing their GIS skills.
As one example, SC Mappers conduct the annual "Battle of Maps" during the week of GIS Day and the USC-UCLA football challenge. In this mapathon, USC students and faculty race against the clock with UCLA students and faculty to determine which university team can make the most map edits for the Humanitarian OpenStreetMap Team. Read more about the 2017 "Battle of Maps."
SC Mappers is the University of Southern California chapter of YouthMappers, an international university consortium on Mapping for Resilience.
The members of the inaugural SC Mappers Executive Board for 2016-2017 were: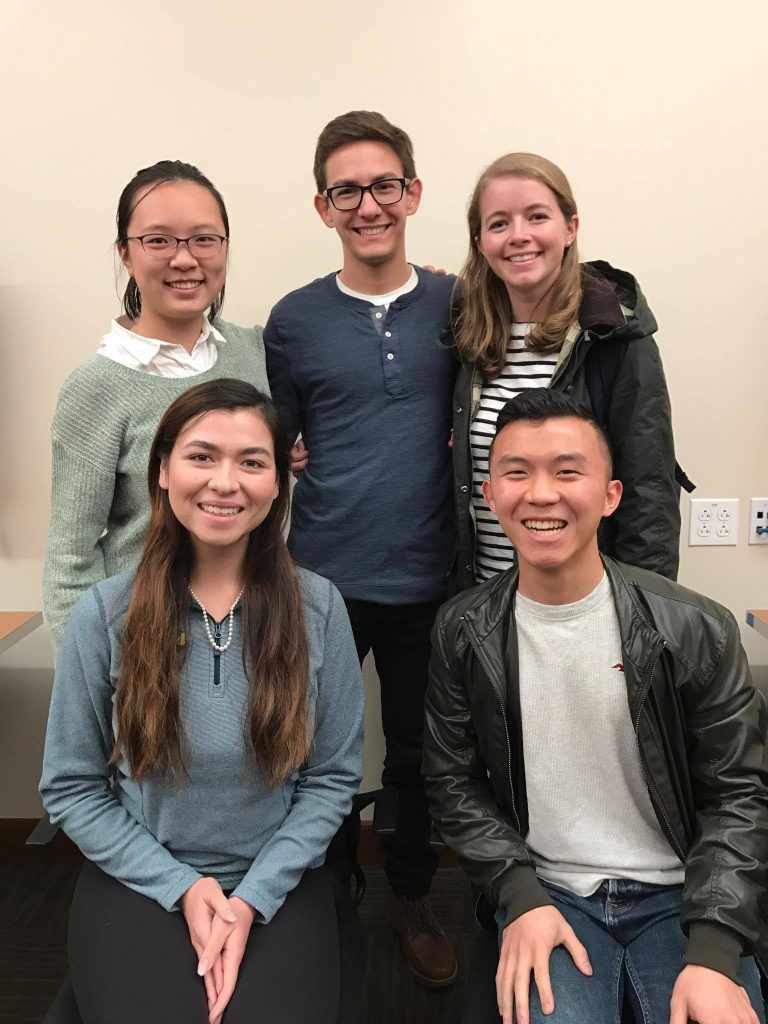 President: Robin Franke
Vice President: Alex Chen
Secretary/Treasurer: Joanna Wang
Program Director: Natalie Millstein
Publicity Director: Rich Windisch
Congratulations to the inaugural board for receiving the YouthMappers 2018 Women's Participation Award for engaging a majority of female student mappers in its YouthMappers chapter leadership and membership!
And congratulations to the 2017-2018 SC Mappers E-Board:
President: Sam Levi
Vice President: Lauren Mullarkey-Williams
Program Director: Mia Poyner
PR Director: Yen Nguyen
Finance Director: Jenna Gray
Professor Lisa Sedano is the faculty advisor of this student organization, officially recognized by USC Student Affairs.
We welcome your participation! To get involved and to receive announcements of our upcoming mapathons and other future activities, email us at scmappers@usc.edu and follow us on Facebook.