The Spatial Sciences Institute Geodesign Advisory Board is a group of distinguished leaders who advise the Institute on its strategic objectives to be a world-class spatial enterprise in a top-ranked research university with academic programs and research in geodesign.
The members of the Geodesign Advisory Board advise on curriculum development, help link its geodesign academic programs to the workforce needs of related industries and recommend how the USC Spatial Sciences Institute could strengthen its impact through its geodesign academic, research, and community initiatives.
The inaugural Geodesign Advisory Board members for 2019 - 2021 are: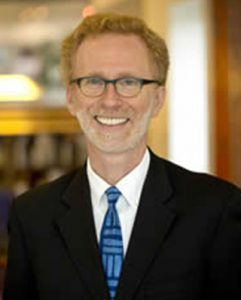 Thomas Fisher
Professor, Director of the Minnesota Design Center and Dayton Hudson Chair in Urban Design, University of Minnesota
Thomas Fisher was recognized in 2005 as the fifth most published writer about architecture in the United States. He has written nine books, over 50 book chapters or introductions, and over 400 articles in professional journals and major publications. Named a top-25 design educator four times by Design Intelligence, he has lectured at 36 universities and over 150 professional and public meetings. He has written extensively about architectural design, practice, and ethics. His book Designing our Way to a Better World (Minnesota) was published in 2016, and he is working on a book on "On-Demand Cities."
Fisher has previously served as the inaugural dean of the University of Minnesota's College of Design, dean of its College of Architecture and Landscape Architecture, and the Editorial Director of Progressive Architecture magazine.
He obtained a Bachelor of Architecture from Cornell University and an M.A. in Intellectual History from Case Western Reserve University.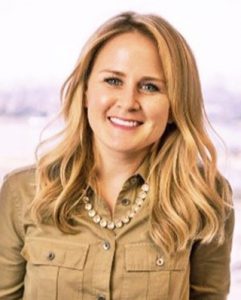 Shannon Heffernan, AICP
Urban Design Manager and Senior Associate, Studio One Eleven
Shannon Heffernan brings over 12 years of experience in urban design and planning to Studio One Eleven as the Urban Design Director. She leads the efforts of the Urban Design practice, focusing on the transformation of auto-oriented cities into livable, walkable and sustainable urban communities. The urban design work is conducted at two scales – strategic planning and visioning to set the stage for future development and revitalization, as well as tactical interventions to challenge outdated ways of thinking and to test ideas on the ground in a nimble way. These two scales are informed by a continuous feedback loop provided by data collection and metrics through internal studies to track and monitor the impacts of our projects.
In addition to being part of the Geodesign Advisory Board, Shannon Heffernan has collaborated with USC's Spatial Science Institute on two capstone projects focused on the utilization of geo-spatial analysis to inform master planning for large-scale retail properties and the land use analysis for the joint development of parks/open space and affordable housing. Shannon is also leading the LA ROSAH (Regional Open Space and Affordable Housing) project in partnership with USC's Spatial Sciences Institute.
Heffernan holds a B.S. in City and Regional Planning, Minor Sustainable Environments, from California Polytechnic State University San Luis Obispo.
Mia Lehrer, FASLA
President and Founder, Studio-MLA
Mia Lehrer was raised in El Salvador in a family that engaged in community participation and leadership. Her father founded a land conservation and youth camping program aimed at helping disadvantaged youth. Her mother started a microlending program for women in the 1960s.
While in the United States to attend Tufts University, Lehrer was introduced to landscape architecture through a retrospective of Frederick Law Olmsted's work. She earned her Master of Landscape Architecture from the Graduate School of Design at Harvard University and moved to Los Angeles with her husband, architect Michael Lehrer. She entered the profession with a focus on the design of residential gardens, establishing a methodology for her design practice that she would later apply at larger scales and projects that are more complex.
She founded her firm with a vision to improve quality of life through landscape and she is internationally recognized for progressive landscape design, advocacy for sustainable and people-friendly public places, and catalyzing work for a climate-appropriate future. She has led the design and implementation of ambitious public and private projects including the Hollywood Park Racetrack redevelopment and its new LA NFL Stadium, the Los Angeles County Natural History Museum Gardens, Vista Hermosa Park, and many Los Angeles River-related projects. The Los Angeles River work is exemplary of how Lehrer has shaped her firm to balance private work with that which contributes to the community. She and her team continue to practice with an advocacy ethic at all scales of design and planning.
Lehrer lectures and teaches around the world. Among recent accomplishments, she served on President Obama's Fine Arts Commission and was honored with ASLA's LaGasse Medal.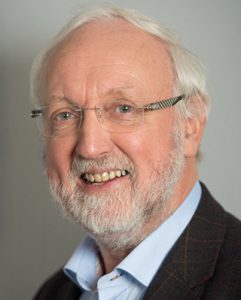 Henk J. Scholten
CEO, Geodan, and Professor, Spatial Informatics, Vrije University
Henk J. Scholten is co-founder and CEO of Geodan in Amsterdam, specializing in Geographical Information Systems (GIS). Since its foundation in 1985, Geodan has grown into an independent group of companies with more than 80 employees, giving form and content to all the aspects of Geographical Information Systems. In his role as director of Geodan, Scholten has supervised a large number of national and international GIS projects. Scholten is an advisor for several ministries in different countries, including the European Union, for which he coordinated the European Spatial Meta Information Infrastructure (ESMI), and the Dutch government, for which he was the advisor of the Dutch National Clearinghouse Foundation for Geo-information.
Scholten also is professor in Spatial Informatics at the Faculty of Business Economics at the Vrije University in Amsterdam and Scientific Director of the SPINlab, Center for Research and Education on Spatial Information at the Vrije University Amsterdam. Professor Scholten is director of the Post Academic course UNIGIS, which leads to a Master of Science degree in GIS at the Vrije University Amsterdam. Professor Scholten is a past president of UNIGIS International, the association of 10 universities around the world that coordinates education and research in GIS.
Scholten has published extensively about GIS in books and journals, and has authored the books Application of GIS in Urban and Regional Planning (1990), The Added Value of Geographical Information Systems in Public and Environmental Health (1995), Spatial Analytical Perspectives on GIS (1997), and Land Use Simulation for Europe (2001).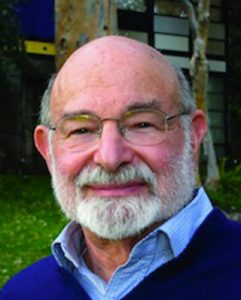 Carl Steinitz
Professor Emeritus of Landscape Architecture and Planning, Harvard Graduate School of Design
Honorary Professor, Centre for Advanced Spatial Analysis, University College London
Carl Steinitz is the Alexander and Victoria Wiley Professor of Landscape Architecture and Planning Emeritus at Harvard Graduate School of Design, and Honorary Professor at the Centre for Advanced Spatial Analysis, University College London. Professor Steinitz has devoted much of his academic and professional career to improving methods for designing conservation and development in highly valued landscapes that are undergoing substantial pressures for change. He began his affiliation with the Harvard Laboratory for Computer Graphics and Spatial Analysis in 1965.
In 1984, the Council of Educators in Landscape Architecture (CELA) presented Professor Steinitz with the Outstanding Educator Award for his "extraordinary contribution to environmental design education" and for his "pioneering exploration in the use of computer technology in landscape planning, especially in the areas of resource management and visual impact assessment." In 1996 he received the annual "Outstanding Practitioner Award" from the International Society of Landscape Ecology. He has been honored as one of Harvard University's outstanding teachers and by the American Society of Landscape Architects, and he has several honorary degrees. Professor Steinitz is the principal author of Alternative Futures for Changing Landscapes (Island Press, 2003) and author of A Framework for Geodesign, Esri Press, 2012.
Steinitz holds a Bachelor of Architecture from Cornell University and a Masters of Architecture and a Ph.D. in City and Regional Planning, with a major in Urban Design from the Massachusetts Institute of Technology.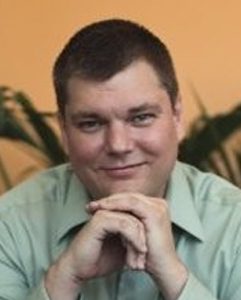 Eric Wittner
Product Manager, CityEngine and Procedural Technology, Esri
In his role as product manager for CityEngine and Procedural Technology at Esri, Eric Witter helps people understand how 3D technology can enable their daily work, support better decision making and help build a brighter future. Having spent six years as the product engineering lead for geodesign, he understands how Esri's tools can be used to support interdisciplinary decision making in a variety of fields. He demonstrates the power and understanding that GIS can bring to bear on complex multidisciplinary problems from the local to the global scale and translates user's needs and workflows into powerful, effective and easy to use technology to make them successful in their endeavors.
Wittner has a B.A. in Environmental Planning and an M.S. in GIS from the University of Redlands.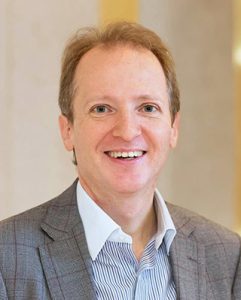 Jonathan Woetzel
Director, McKinsey Global Institute (MGI) and Senior Partner, Shanghai, McKinsey & Company
Based in China since 1985, Dr. Jonathan Woetzel has been instrumental in building McKinsey & Company's China office. In addition to his work helping Chinese and other Asian businesses prepare for global growth, Jonathan is a director of the McKinsey Global Institute (MGI), McKinsey's business and economics research arm. He also leads McKinsey's Cities Special Initiative and is responsible for convening McKinsey's work with city, regional, and national authorities in more than 40 geographies around the world. He is a co-chair of the non-profit think tank, the Urban China Initiative—a joint venture of Columbia University, Tsinghua University, and McKinsey—that aims to develop and implement solutions to China's urbanization challenges.
Woetzel has led numerous research efforts on global economic trends, including growth and productivity, urbanization, affordable housing, energy and sustainability, e-commerce, and the economic impact of the Internet, as well as on productivity growth and economic development in China and Asia.
His public sector work is extensive. He has advised national governments in Asia on improving the environment for foreign investors, national energy policy, and economic development strategies. He also leads work with local government authorities, having conducted more than 60 projects throughout China to support local economic development and transformation. This includes working extensively in real estate—specifically, on commercial revitalization—and advising on energy investment strategies and energy productivity and transparency, among other topics.
Woetzel works in the private sector as well, most often on topics related to corporate strategy, operations, and organization. He has served clients in industries such as energy, metals and mining, health care, telecommunications, and transportation. He supported the largest company in China in a fundamental restructuring that led to the then-largest foreign listing on the New York Stock Exchange.
He actively participates in a number of international forums and lectures at the Guanghua School of Business and the China-Europe International Business School and is also an honorary lecturer at Jiaotong University's Antai Business School. Published widely in both Chinese and international publications, Jonathan has written five books on China, including Capitalist China: Strategies for a Revolutionized Economy (Wiley & Sons, 2003), Operation China: From Strategy to Execution (Harvard Business Press, 2007), and One Hour China (Towson Press, 2013). He has also co-authored, with Richard Dobbs and James Manyika, No Ordinary Disruption: The Four Global Forces Breaking All the Trends (PublicAffairs, May 2015).
A US citizen, Jonathan is proficient in Mandarin, Spanish, and German. He holds a B.A. in humanities and liberal arts, and an M.A. and Ph.D. in political science, all from the University of Southern California.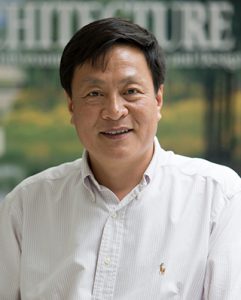 Kongjian Yu, FASLA
Changjian Chair Professor, College of Architecture and Landscape, Peking University; International Fellow of The American Academy of Arts and Sciences; and President and Principal Designer, Turenscape
Kongjian Yu is a globally celebrated leader in ecological landscape planning and design, referred to as China's Frederick Law Olmsted and Ian McHarg. He received his Doctor of Design at the Harvard Graduate School of Design. He is a fellow of The American Society of Landscape Architects, Changjiang Chair Professor in Design at Peking University, and founder and immediate past dean of the College of Architecture and Landscape.
He founded Turenscape, an internationally recognized firm of landscape architecture and urbanism, one of the first private firms in China. In his practice, Yu strives to reconstruct ecological infrastructure at various scales and to define a new aesthetics based on the integration of ecology and aesthetics. His projects have received numerous international awards for their ecologically sound and culturally sensitive design, including the 2009 ULI-the Urban Land Institute Global Award for Excellence, 11 ASLA Awards including three excellence of the year awards (American Society of Landscape Architects), and three World Landscape Awards at the World Architectural Festival. The book Designed Ecologies: The Landscape Architecture of Kongjian Yu (William Saunders ed., Birkhauser, 2012) explores Yu's work in 11 essays by world noted authors and extensively documents 22 selected projects
Yu is a global lecturer and prolific publisher who founded the magazine Landscape Architecture Frontier (the former Landscape Architecture China). Yu has written 25 books and over 300 papers. His publications include The Beautiful Big Foot, Landscape as Ecological Infrastructure and The Art of Survival.
His awards and honors include the National Gold Medal of Fine Arts award by the Cultural Ministry of China (2004), election as a One Thousand Talents in China, acclaimed by Time as the Force of Nature (Susan Jakes, Apr. 03, 2006), and recipient of the Overseas Chinese Achievement Award by China's central government for his determined effort in promoting the profession and education of landscape architecture in China, and for his significant influence on the Chinese government efforts to change the environmental and land use policies in China towards ecological security and environmental sustainability.
For more information about the Geodesign Advisory Board, please email Susan Kamei, USC Spatial Managing Director, at kamei@usc.edu.