February 28, 2023 @ 12:30 pm - 1:30 pm
Disorder at the Border: The Dynamics of Diversity and Segregation in Early-Twentieth Century Los Angeles

Philip Ethington, Ph.D., USC Van Hunnick History Department and the Spatial Sciences Institute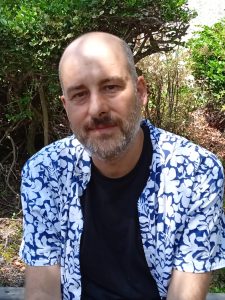 Rubén Pallol, Ph.D., University Complutense of Madrid, History and Geography
Los Angeles is known for both high levels of segregation and high levels of diversity. This is an investigation of the historical and spatial dynamics between segregation and diversity in the global migrations of the early twentieth century. We conducted an intensive individual-level geographic analysis of the 1930 US Census at multiple scales, with a focus on three case-studies: "Eastside," Watts, and Maywood, all predominantly working-class neighborhoods in the 1920s and 30s, each with different structural and race-ethnic characteristics.
Using a global approach, we find re-affirm the overall strength of racial segregation.  However, examining the borders of these segregated spaces, we find fractal patterns of diversity. Zooming in even closer, examining single streets and households, we find evidence of defiance of the strictures of white supremacy, with sometimes extreme examples of multi-racial and multi-national communities.
Using a critical approach to the data that were classified by authorities, we hope to reveal diversity within homogeneity, and to show how the inhabitants of highly diverse central cities defied and resisted the racist project of segregation.
---
Date/Time
February 28, 2023 @ 12:30 pm - 1:30 pm
Location
Spatial Sciences Institute Conference Room (AHF B57)