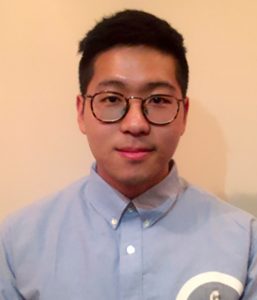 Derek Wong (Sze Yuen) has a bachelor's degree in Economics with a minor in Computer Science and Mathematics from New York University.
His professional experience includes work with organizations such as Porsche China (Shanghia, China), COUP (Berlin, German) and Roland Berger (Shanghai, China), where he has developed expertise in Big Data analytics applied to market analysis. At Porsche China, he developed an E-category system through Excel for recording and monitoring Porsche China and HK's media demo car; supported the internal launching plan of the second-generation Porsche Panamera utilizing R to simulate feedbacks on the vehicle model combinations; and used R to perform regression analysis of the sales distribution of the greater China regional market and the development of new markets in the second-and third-tier cities in China.
During this internship with Porsche China, he discovered the importance of integrating transportation, population, gender and all other kinds of data into a readable way of visualization. The brand new program of Spatial Economics and data analysis offered by the USC Department of Economics and the Spatial Sciences Institute seems to be the perfect fit for him to further his academic pursuits.
In this rigorous quantitative curriculum, he hopes to develop approaches for assembling and mining large-scale geo-coded data to uncover emerging spatial trends and to produce actionable results. After taking SSCI 581: Concepts of Spatial Thinking, he conducted his first spatial research on the spatial accessibility of Los Angeles public transit.
Derek Wong uses Python, JavaScipt, SPSS, JAVA, R, C, and SAS in his work. He speaks Mandarin and Cantonese with native fluency and has elementary skills in German.