Prepare to be a world leader capable of addressing issues such as population growth, rapid urbanization, water and energy needs, biological conservation, climate change, and other problems of global consequence in the ground-breaking USC B.S. in Global Geodesign.
Offered by the USC Spatial Sciences Institute in coordination with the top-ranked European and Asian universities in geodesign, Global Geodesign majors receive an unparalleled multi-cultural experience of learning and training with international faculty, peers and industry leaders in geopolitically important areas of the world.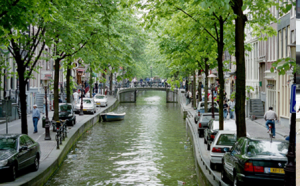 In a comprehensive curriculum coordinated between the faculty of USC Spatial Sciences Institute and the Vrije Universiteit Amsterdam|Amsterdam University College, Global Geodesign majors build upon a USC liberal arts foundation to take interdisciplinary courses in geographic information science (GIS), landscape architecture, architecture, and urban planning and development. From the beginning of the program while resident in LA, USC students get to know the VU | AUC faculty, their students and renowned geodesign practitioners from around the world through synchronized assignments, webinars and guest speaker visits.
Then in a distinctive aspect of this degree program, USC Global Geodesign students will participate in two summer intensive geodesign studios in Amsterdam and Beijing. During the summer studios conducted in English, they will work on real-life and real-time consulting projects addressing complex societal challenges experienced in the built environment.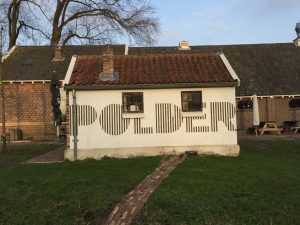 Ready to improve our communities, regions, and world? With a B.S. in Global Geodesign degree awarded by the University of Southern California, you can.
Interested? Contact Ken Watson, academic advisor, at 213-740-8298 or watsonke@usc.edu.
CURRICULUM
The B.S. in Global Geodesign is a highly structured academic program that requires 135 units. It satisfies the requirements of USC general education, writing, and diversity and USC Dornsife majors.
Core Courses
MATH 114x: Foundations of Statistics
ECON 203g:  Principles of Microeconomics
SSCI 381 Statistics for the Spatial Sciences
Architecture Sequence
ARCH 203: Visualizing and Experiencing the Built Environment
ARCH 303: Principles of Spatial Design I
ARCH 403: Principles of Spatial Design II
Planning Sequence
PPD 227: Urban Planning and Development
RED 417: History of Planning and Development
RED 425: Designing Livable Communities
Spatial Sciences Sequence
SSCI 301L: Maps and Spatial Reasoning
SSCI 382L: Principles of Geographic information Science
SSCI 383L: Geospatial Modeling and Customization
Global Geodesign Sequence
SSCI 201: Principles of GeoDesign
SSCI 311: International Geodesign Studio – Europe
SSCI 312: International Geodesign Studio – Asia
SSCI 313: Global Geodesign and Stakeholder Engagement
SSCI 314: Comparative Sustainability Theory and Practice for Geodesign
ARCH 361: Ecological Factors in Design
WRIT 450: Advanced Research Writing
Capstone
SSCI 412L: GeoDesign Practicum (4 units)
CAREER AND GRADUATE SCHOOL OPPORTUNITIES
Global Geodesign students are candidates for graduate studies in environmental sciences, geodesign, geographic information science, landscape architecture, spatial planning, sustainability management and other related disciplines.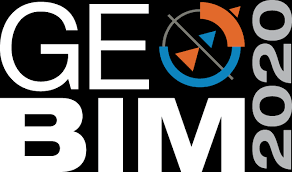 Geospatial and geodesign jobs currently are available and growing in every industry and discipline in consulting firms, non-profit organizations, government agencies, and private-sector companies. Read about the international conference GEOBIM, that brings together experts and practitioners in geodesign, construction management, geospatial technologies and more.
LEARNING OBJECTIVES